Awards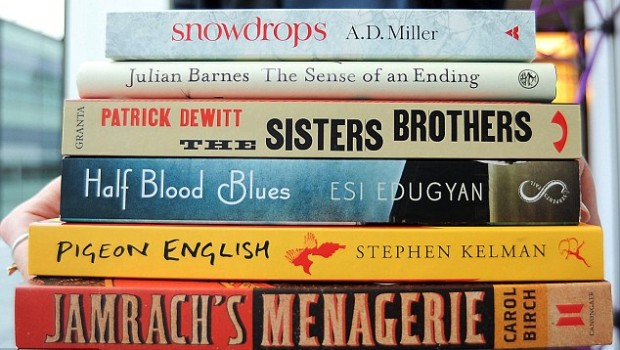 Published on October 22nd, 2011
0
Man Booker Prize Shortlist and Winner 2011
WINNER: The Sense of an Ending by Julian Barnes
Tony Webster and his clique first met Adrian Finn at school. Sex-hungry and book-hungry, they would navigate the girl-less sixth form together. Maybe Adrian was a little more serious than the others, certainly more intelligent, but they all swore to stay friends for life. Now Tony is in middle age. He's had a career and a single marriage, a calm divorce. He's certainly never tried to hurt anybody. Memory, though, is imperfect.
---
Jamrach's Menagerie by Carol Birch
Jaffy Brown is running along a street in London's East End when he comes face to face with an escaped circus animal. Plucked from the jaws of death by Mr Jamrach – explorer, entrepreneur and collector of the world's strangest creatures – the two strike up a friendship. Before he knows it, Jaffy finds himself on board a ship bound for the Dutch East Indies, on an unusual commission.
---
The Sisters Brothers by Patrick deWitt
Oregon, 1851. Eli and Charlie Sisters, notorious professional killers, are on their way to California to kill a man named Hermann Kermit Warm. On the way, the brothers have a series of unsettling and violent experiences in the Darwinian landscape of Gold Rush America. Charlie makes money and kills anyone who stands in his way; Eli doubts his vocation and falls in love. And they bicker a lot.
---
Half Blood Blues by Esi Edugyan
Chip told us not to go out. Said, don't you boys tempt the devil. But it been one brawl of a night, I tell you. The aftermath of the fall of Paris, 1940. Hieronymous Falk, a rising star on the cabaret scene, was arrested in a cafe and never heard from again. He was twenty years old. He was a German citizen. And he was black. Fifty years later, Sid, Hiero's bandmate and the only witness that day, is going back to Berlin.
---
Pigeon English by Stephen Kelman
Newly arrived from Ghana with his mother and older sister, eleven-year-old Harrison Opoku lives on the ninth floor of a block of flats on a London housing estate. The second best runner in the whole of Year 7, Harri races through his new life in his personalised trainers – the Adidas stripes drawn on with marker pen – blissfully unaware of the very real threat all around him..
---
Snowdrops by A.D. Miller
Over the course of one winter in Moscow, a young Englishman's moral compass is spun by the seductive opportunities revealed to him by a new Russia: a land of hedonism and desperation, corruption and kindness, magical dachas and debauched nightclubs; a place where secrets – and corpses – come to light only when the deep snows start to thaw.