Hatchet Job 2014 | Previous years | Manifesto | Press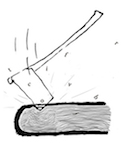 Hatchet Job 2013
12 February 2013: Camilla Long wins the second annual Hatchet Job of the Year Award for her Sunday Times review of Aftermath by Rachel Cusk.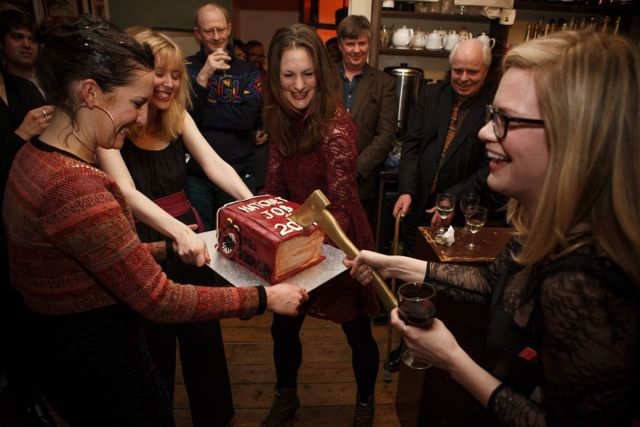 Judges
Lynn Barber
John Sutherland
Francis Wheen
Shortlist
Craig Brown on The Odd Couple by Richard Bradford (Mail on Sunday)
Ron Charles on Lionel Asbo by Martin Amis (Washington Post)
Richard Evans on Hitler: A Short Biography by A.N. Wilson (New Statesman)
Claire Harman on Silver: A Return to Treasure Island by Andrew Motion (London Evening Standard)
Zoë Heller on Joseph Anton by Salman Rushdie (New York Review of Books)
Camilla Long on Aftermath by Rachel Cusk (Sunday Times)
Allan Massie on The Divine Comedy by Craig Raine (Scotsman)
Suzanne Moore on Vagina by Naomi Wolf (Guardian)
The Night
Ben Curwen Photography
Sarah Eccles Cakes
Hatchet Job 2012
On 7 February 2012 the first Hatchet Job of the Year Award was presented to Adam Mars-Jones for his Observer review of By Nightfall by Michael Cunningham.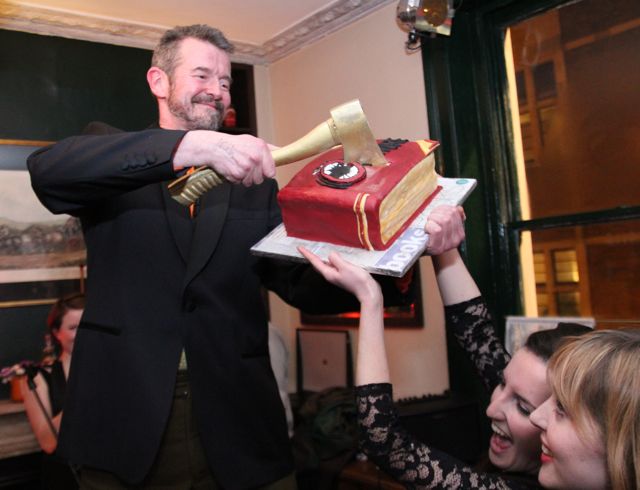 Judges
Suzi Feay
Rachel Johnson
Sam Leith
DJ Taylor
Shortlist
Mary Beard on Rome by Robert Hughes (Guardian)
Geoff Dyer on The Sense of an Ending by Julian Barnes (New York Times)
Camilla Long on With the Kisses of His Mouth by Monique Roffey (The Sunday Times)
Lachlan Mackinnon on Clavics by Geoffrey Hill (The Independent)
Adam Mars-Jones on By Nightfall by Michael Cunningham (Observer)
Leo Robson on Martin Amis: The Biography by Richard Bradford (New Statesman)
Jenni Russell on Honey Money by Catherine Hakim (The Sunday Times)
David Sexton on The Bees by Carol Ann Duffy (London Evening Standard)
The Night
Dan Barnett Photography
Sarah Eccles Cakes