Fiction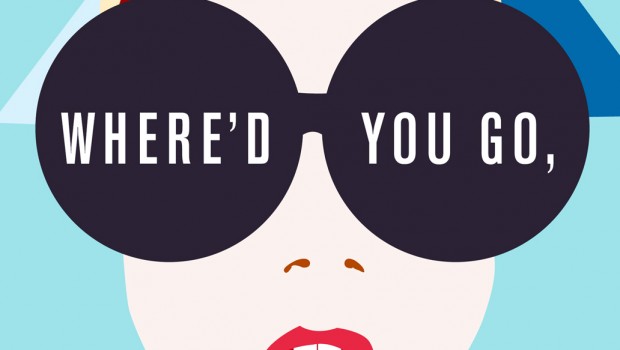 Published on June 1st, 2012
0
Where'd You Go, Bernadette by Maria Semple
| Press reviews | Buy the book | Have your say |
Blurb:
Bernadette Fox is notorious.
To Elgie Branch, a Microsoft wunderkind, she's his hilarious, volatile, talented, troubled wife.
To fellow mothers at the school gate, she's a menace.
To design experts, she's a revolutionary architect.
And to 15-year-old Bee, she is a best friend and, quite simply, mum.
Then Bernadette disappears. And Bee must take a trip to the end of the earth to find her.
(Weidenfeld & Nicholson)
---
James Urquhart, The Financial Times
"Semple's exuberant tale is buoyed up by deft plotting and pitch-perfect characters, whose idiosyncrasies and wrong-headed interactions are by turns comic, tender and craven. Excellent stuff."
---
Justine Jordan, The Guardian
"Semple (pictured) is a TV comedy writer, and the pleasures of Where'd You Go, Bernadette are the pleasures of the best American TV: plot, wit and heart. (There are places where Semple really wants to be writing dialogue, and stretches the epistolary conceit of the novel to suit.) It's rather refreshing to find a female misunderstood genius at the heart of a book, and a mother-daughter relationship characterised by unadulterated mutual affection."
---
Anna Trench, The Observer
"Where'd You Go, Bernadette is constructed from a collection of self-absorbed perspectives, and Maria Semple ensures each expertly pitched voice is both target and author of its own satire. In what is at times a sad and painful tale about family dysfunction, black comedy waylays sentimentality. Semple's second novel is a witty, thrilling adventure about creation, destruction, the Antarctic – and the maternal bond."
---



---

 
Tom Cox, The Sunday Times
"Bee only part-narrates the novel, because Where'd You Go, Bernadette also dizzyingly comprises the email conversations, letters, blog posts and magazine articles that the resourceful Bee assembles in order to find her mother. It is extremely funny, often laugh-out-loud so. But early on, the fragmentary style and the sitcomish nature of some of the dialogue — no doubt a result of Semple's former career as a television scriptwriter — might give readers the impression that they're dealing with a flimsier book than it actually is … ith her penchant for unexpected twists and smart, jet-propelled dialogue, Semple has a way of combining a technologically savvy, ice-cool wit with a stealthy ability to show gradually a character's warmer side. "
---
Carolyn Kellogg, The Los Angeles Times
"Semple's characters are marvelous: They have untold secrets, personalities with multiple dimensions, moments of failure and grace. Maybe this is what Semple learned writing for the television show "Mad About You." Before she left Hollywood — like Bernadette, Semple now lives in Seattle — she was a producer on"Arrested Development,"and there is quite a bit of that show's unexpected, antic plotting in this novel. Its many twists and turns are genuinely surprising …"
---
Buy the book
Amazon | Foyles | Hive | Waterstones