History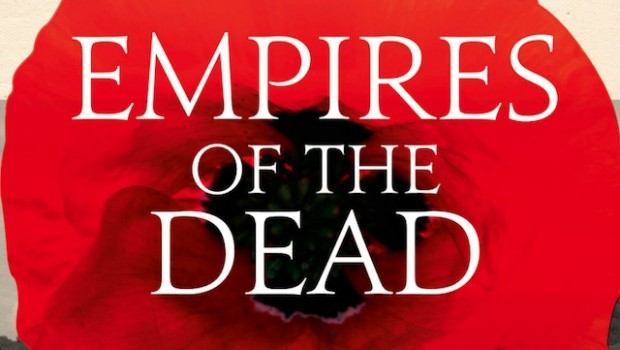 Published on October 1st, 2013
0
Empires of the Dead: How One Man's Vision Led to the Creation of WW1′s War Graves by David Crane
| Press reviews | Buy the book | Have your say |
Blurb: Before WWI, little provision was made for the burial of the war dead. Soldiers were often unceremoniously dumped in a mass grave; officers shipped home for burial.
Read more
The great cemeteries of WWI came about as a result of the efforts of one inspired visionary. In 1914, Fabian Ware joined the Red Cross, working on the frontline in France. Horrified by the hasty burials, he recorded the identity and position of the graves. His work was officially recognised, with a Graves Registration Commission being set up. As reports of their work became public, the Commission was flooded with letters from grieving relatives around the world.
Critically acclaimed author David Crane gives a profoundly moving account of the creation of the great citadels to the dead, which involved leading figures of the day, including Rudyard Kipling. It is the story of cynical politicking, as governments sought to justify the sacrifice, as well as the grief of nations, following the 'war to end all wars'.
(William Collins, 2013)
Robert Fox, London Evening Standard 
"Of the avalanche of books to commemorate the centennial of the opening of the Great War, David Crane's Empires of the Dead, shortlisted for the Samuel Johnson Prize for Non-Fiction, is the most original, best written and most challenging so far. Mercifully, it is also one of the shortest … David Crane reaches, as no other recent author, to the heart of the dilemma of commemoration of the First World War. He helps explain why, in Paul Fussell's immortal phrase, the Great War is part of modern memory, and shouldn't be dismissed as modern embarrassment."
---
---
Thomas Laqueur, The Guardian 
"Let me begin with a gripe. This is a beautifully researched and written book. It is the first account of the making of the cemeteries of the first world war based extensively on the archives of the Imperial, now Commonwealth, War Graves Commission (IWGC) that until recently have been largely closed to historians. It is also the first account that argues that the commission's founding director, the visionary imperialist Sir Fabian Ware, was the driving force behind this vast memorial undertaking and not just the servant of history. It would be just as readable if it had proper citations instead of the few, abbreviated, and needlessly refractive references coded to sentence fragments that are crammed begrudgingly on a few pages at the back of the book. I do not know whose fault this is but scholarship as good as David Crane's deserves better… Crane offers ample evidence for his own views and for alternatives. This is one of the signs of an intellectually honest work of history."
---
Christopher Silvester, Financial Times
"[A] pithy, tightly argued book … In the penultimate chapter, Crane is particularly good at reading the spiritual rhetoric of these architectural monuments. He shows how the academic competence of Reginald Blomfield's Menin Gate is topped by Edwin Lutyens's sublime Thiepval Arch, making a strong case too for the emotional impact of Herbert Baker's Tyne Cot Memorial near Passchendaele."
---
Buy the book
Amazon | Foyles | Hive | Waterstones