Biography & Memoir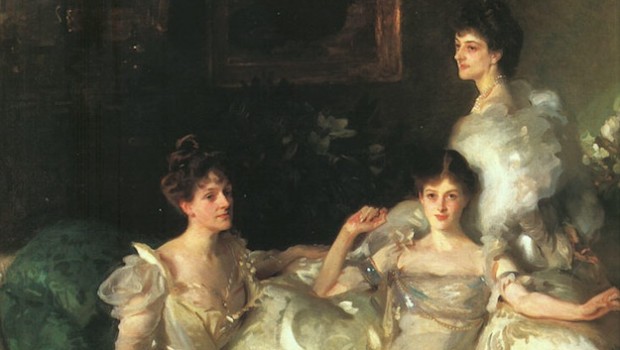 Published on January 27th, 2014
0
Those Wild Wyndhams: Three Sisters at the Heart of Power by Claudia Renton
| Press reviews | Buy the book | Have your say |
Blurb: Three sisters – beautiful, cultured and aristocratic, born into immense wealth during the reign of Queen Victoria. Their dramatic lives are here unfolded in a rich historical biography certain to appeal to fans of Downton Abbey, 'Georgiana' and Stella Tillyard's 'Aristocrats'
Read more
Mary, Madeline and Pamela – the three Wyndham sisters – were painted by John Singer Sargent in 1899. For The Times it was, quite simply, 'the greatest picture of modern times'. But these beautiful, fin de siecle gentlewomen came to epitomize a vanished world. The languor of their pose reflects the leisured, gilded, existence of the late Victorian aristocracy that was to be dealt a deathblow by the First World War.
Yet the lives of these three Wyndham sisters were far more turbulent than their air of calm suggests. Brought up in artistic circles, their childhood was liberal and romantic. Their parents were intimate friends with the Pre-Raphaelites and the girls grew to become leaders of the aesthetic movement. Bowing to convention, they made excellent marriages but found emotional support from others – Mary with Arthur Balfour and the poet Wilfrid Scawen Blunt; Pamela with Liberal statesman and ornithologist Edward Grey. Their liaisons shocked society, while the First World War devastated their way of life.
'Those Wild Wyndhams' is their first ever biography, and is based on the many letters they have left behind – compelling, humorous and brilliantly illuminating. This sparkling debut by Claudia Renton captures them and their age in an unforgettable piece of historical and political biography.
(William Collins, 2014)
Lara Feigel, The Observer 
"Those Wild Wyndhams is a magnificent first book by the historian and barrister Claudia Renton. It is the startlingly intimate portrait of three sisters who were at the centre of cultural and political life in late Victorian and Edwardian Britain. This description, together with the unnecessarily florid gold writing on the cover, may imply an entertaining romp. In fact it's something far more profound. Renton's book has the wisdom, excitement and psychological depth of a very good novel. She succeeds in the difficult feat of combining the novelist's art with the historian's craft, laying her sources and workings before us."
---
Jane Shilling, The Daily Mail 
"With their aristocratic sense of entitlement, their vast wealth, their nursery nicknames, in-jokes and slang, and their extraordinary mixture of noblesse oblige and selfish immorality, such characters can seem dauntingly remote from our own experience. But Claudia Renton never loses sight of the bigger historical picture. She sets the sisters' fabulously privileged and sometimes troubled lives against the convulsions of home and international politics through which they lived. The result is an impeccably researched, beautifully written and compellingly readable biography, whose only real flaw is a disappointing shortage of images of the beautiful Wyndham sisters."
---
Juliet Nicolson, London Evening Standard 
"Historian Claudia Renton's first book is a magnificently skilful biography of this trio of sexy sisters and the politically turbulent context of their lives. It is based on scrupulous research and enriched by hundreds of deliciously indiscreet, disarmingly frank, pre-Mitfordian letters that cover every aspect of their private lives, from lovers and losers to contraception and childbirth. Renton demonstrates her scholarship with butterfly-winged elegance as she tells the story of a generation of Imperialist Victorians suffused with privilege, power, money and sex that eventually ended in tragedy … [A] wonderful book"
---
Alice Thompson, The Times 
"Renton's first book is impeccably rehearsed and researched. She is almost too obsessed by recounting the political goings-on of the age while skimming over the more riveting sexual preferences of a Prime Minister in an attempt to ensure the biography isn't regarded as trivial. But the heartbreaking letters between the Wyndham sisters and their children during the war ensure this book was never going to be a raucous romp through the lives of the upper classes but a serious, spellbinding chronicle of the last days of the Edwardian England."
Read full review (£)
---
Simon Blow, 
The Spectator 
---
Buy the book
Amazon | Foyles | Hive | Waterstones