Biography & Memoir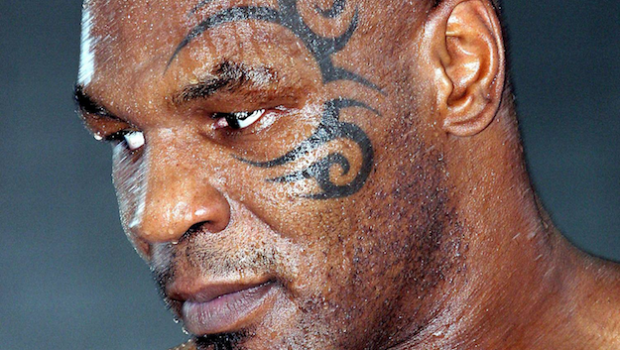 Published on December 13th, 2013
0
Undisputed Truth: My Autobiography by Mike Tyson with Larry Sloman
| Press reviews | Buy the book | Have your say |
Blurb: Love him or loathe him, 'Iron' Mike Tyson is an icon and one of the most fascinating sporting figures of our time. In this no-holds-barred autobiography, Tyson lays bare his demons and tells his story: from poverty to stardom to hell and back again.
Read more
In this, his first autobiography, 'Iron' Mike Tyson pulls no punches and lays bare the story of his remarkable life and career. Co-written with Larry Sloman, author of Antony Keidis's bestselling memoir 'Scar Tissue', this is a visceral and unputdownable story of a man born and raised to brutality, who reached the heights of stardom before falling to crime, substance abuse and infamy.
Full of all the controversy and complexity that you would expect from a man who delighted as much as he shocked, this is a book that will surprise people and reveal a fascinating character beneath the exterior of violence. If you think you know all about Mike Tyson, read this book and think again.
(HarperSport, 2013)
Mike Tyson's Undisputed Truth – the book's 10 most astonishing claims | The Guardian
---
Dan Jones, The Sunday Times 
"His autobiography is certainly a mind-boggler, careering between two modes: self-loathing confessional and profane gangster-rap braggadocio. Whether or not Tyson is a reliable witness to his own life is moot. His tales of prison in the early 1990s (during which he says he conducted a sexual affair with his drug therapist) owe much to films such as The Shawshank Redemption. The account of his drug-addled European travels following retirement is, frankly, laughable: a blow-and-hotel-rooms caper that reads like bad Bret Easton Ellis … On the other hand, if only a tenth of what is in here is plain fact, then this is still the most insane and astonishing sports book I have read for years."
Read full review (£)
---
Mick Brown, The Telegraph 
"[A] gripping and indecently enthralling autobiography … Tyson always had a way with words – although much of the credit for this book must go to his ghostwriter Larry "Ratso" Sloman, who not only makes Tyson's life read like an Elmore Leonard thriller, but gifts him with considerable self-awareness and a memorably pithy turn of phrase."
---
Geoff Dyer, The Observer 
"…if it is not, as Holdengräber claimed, up there with St Augustine's Confessions, it's got a lot more fighting. That it's also addictive is down in part to Tyson's co-author, Larry Sloman … Sloman brings Tyson's voice springing off the page with its often hilarious combo of street and shrink, pimp profanity and the "prisony pseudo-intellectual modern mack rap" of the autodidact."
---
Michiko Kakutani, 
The New York Times
"There is a lot of self-mythologizing (and de-self-mythologizing) at work in these pages. But if Mr. Tyson sometimes seems to be spinning or rationalizing episodes in his life, the reader gets the sense that his book as a whole is less a calculated attempt to rebrand himself than a genuine effort by a troubled soul to gain some understanding of the long, strange journey that has been his life."
---
Buy the book
Amazon | Foyles | Hive | Waterstones