Author Pitch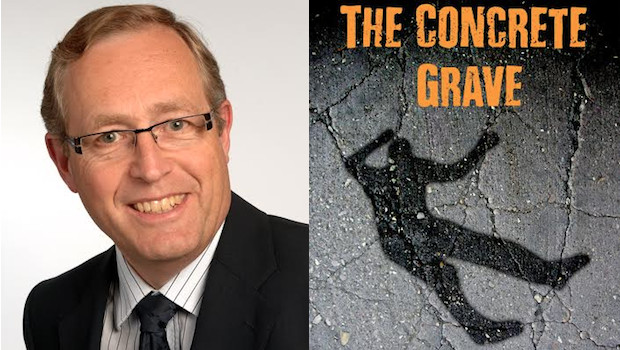 Published on February 2nd, 2014
0
The Concrete Grave by Mike Deavin
Three things set Mike Deavin's book, The Concrete Grave, apart from other thrillers: 1) it's set in the construction industry, a criminally underused setting in fiction; 2) some of its characters are named after the author's favourite Woking FC players; 3) its protagonist is ginger. What's not to love?
Tell us a bit about yourself:
I have worked in the construction industry for over 40 years, the last seven as a director of a large contractor. Two years ago I left to do 'other things', one of those 'things' was to write the book I always promised myself. I have also set up my own business and am currently working as a consultant for a number of clients. I am married, live in Surrey and have a son who works in London and a daughter who is a doctor – she makes a cameo appearance in the book.
Who are your favourite authors?
They are mostly from the crime thriller genre; Ian Fleming, John Grisham, Michael Connelly, Robert Harris, James Patterson, Stieg Larsson, Sebastian Faulks and Ian Rankin.
What book are you reading now?
I've just finished A Week in December by Sebastian Faulks and I am now reading The Prisoner of Heaven by Carlos Ruiz Zafon.
Tell us about The Concrete Grave:
The Concrete Grave is the story of a hard-working site manager running a construction project in East London who suddenly finds himself in debt through no fault of his own. He then gets the unexpected opportunity to earn some 'easy' money by doing what he thought was a simple job. This gets him drawn unwittingly into the East End underworld and police corruption and ultimately threatens his life and that of his girlfriend.
You've worked in the construction industry for a long time. How autobiographical is the book?
From the point of view of the construction industry (rather than the plot) more than I initially realised. The main characters are loosely based on people I have worked with over the years and there is probably a bit of me in each of the site team. I won't tell you which one, but one of the characters is actually based on me.
What makes the construction industry a good setting for a crime thriller?
Firstly I was told that very few works of fiction are set in the construction industry so I guess that gives it a certain uniqueness, but I also wanted to portray the pressures that come with working in that sector. The construction industry also contains many interesting 'characters' and the setting gave me the opportunity to introduce some of these into the storyline.
Why did you decide to self-publish?
Frankly I didn't want the hassle of choosing and working with an agent. Once the book was almost finished I wanted to quickly turn it into a finished product – and self-publishing was the best way to do that. I was very surprised how easy it was in the end.
How are you marketing your book?
I started through friends, family and my many contacts within the industry. Also I have been for many years a supporter of Woking Football Club and when I was at a loss for choosing surnames within my book I decided to select the names of my favourite players over the years. The local press have picked up on this and have just run an article on the subject. I have issued a press release to industry journals too. I have also found that Twitter has been useful.
Imagine your ideal reader: which authors do they enjoy?
The same as me I guess, any action/crime thriller writer – John Grisham, Dan Brown, Linwood Barclay…
If you had to sum up your book in a Hollywood pitch (eg Harry Potter meets the Hunger Games, or Charles Dickens meets Emily Bronte), how would you describe it?
How about the Krays meet Taken or perhaps Brighton Rock meets Dirty Harry. My son suggested Bob the Builder meets The Godfather but that is probably a bit extreme!
If the book were to be adapted for film or TV, who would play Andy, the main character?
The main character has ginger hair so that narrows it down a bit, but I think Damian Lewis would do an excellent job.
Buy The Concrete Grave (ebook and paperback)