Author Pitch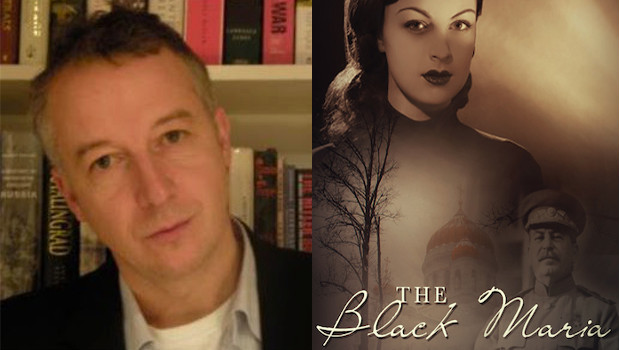 Published on July 22nd, 2013
0
Author Pitch: The Black Maria by Rupert Colley
Author and publisher Rupert Colley gives us the lowdown on his new novel, The Black Maria, a passionate tale of love and fear set during in Stalinist Russia.
Tell us a bit about yourself:
I'm an ex-librarian, based in London, who, in my spare time, started a project called History In An Hour, a series of history ebooks 'for busy people'. Having sold History In An Hour to HarperCollins, I gave up work to concentrate on expanding the series and the website.
Ten years ago, I wrote a number of novels which, slowly, I'm revisiting, editing and self-publishing. This year, so far, I have published My Brother the Enemy, a novella set during the violent days of the Hungarian Revolution of 1956; and This Time Tomorrow, a dramatic love story set during and after the First World War.
What's your book about?
The Black Maria, set in Moscow during the height of Stalin's pre-war terror, is a story of forbidden love against a background of tyranny and paranoia. It's about people living constantly in fear – in fear of the state, of each other and in fear of the truth.
Tell us more about the main character:
Maria has a secret, a crime committed as a young woman during a time of desperation. She comes to Moscow in 1935 to escape her past. She marries a party bureaucrat, not out of love but as a means of safeguarding her new identity. But when she meets Dmitry, an artist, and falls in love. But in pursuing love, Maria risks exposing her past.
Where did you get the idea for your book?
I have always been fascinated how Stalin maintained such an iron grip on the Soviet Union for so long. Many years ago, I read I Chose Freedom by Victor Kravchenko, published 1946, a chilling indictment of life in Stalin's Russia. His sense of hopelessness, of 'man against the machine', provided much of the inspiration for The Black Maria.
Why did you decide to self-publish?
HarperCollins publish my History In An Hour series and do a fine job of it. And the audio versions of the series do particularly well. But the things I missed about running the series by myself was the sense of control, of being able to make quick decisions and being answerable only to myself. I think it was that desire for autonomy that decided me on the self-publishing route for my fiction.
Imagine your ideal reader: which authors do they enjoy?
Someone who enjoys literary fiction with a historic setting but with themes that are universal and timeless: human frailty, loyalty and hurt. Someone who like novels with a cinematic feel. Someone who reads the works of authors such as Helen Dunmore, Rachel Seiffert and Jane Harris.
If you had to sum up your book in a "Hollywood pitch", how would you describe it?
"The Black Maria: when love becomes your greatest enemy."
---
Buy The Black Maria (Kindle edition)
Find out more about History in an Hour
If you'd like to be on Author Pitch, please email authorpitch@theomnivore.com.