Awards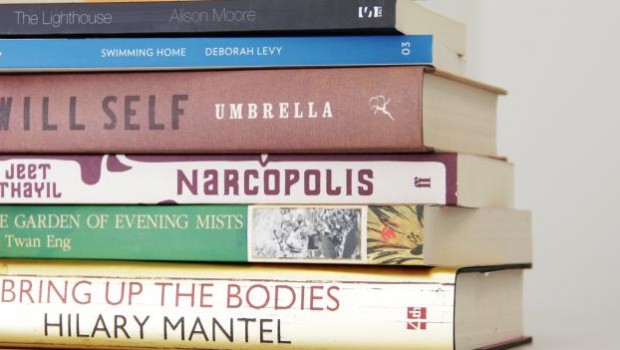 Published on October 22nd, 2012
0
Man Booker Prize Shortlist and Winner 2012
WINNER: Bring up the Bodies by Hilary Mantel
By 1535 Thomas Cromwell, the blacksmith's son, is far from his humble origins. Chief Minister to Henry VIII, his fortunes have risen with those of Anne Boleyn, Henry's second wife, for whose sake Henry has broken with Rome and created his own church. But Henry's actions have forced England into dangerous isolation, and Anne has failed to do what she promised: bear a son to secure the Tudor line.
---
The Garden of Evening Mists by Tan Twan Eng
It's Malaya, 1949. After studying law at Cambrige and time spent helping to prosecute Japanese war criminals, Yun Ling Teoh, herself the scarred lone survivor of a brutal Japanese wartime camp, seeks solace among the jungle fringed plantations of Northern Malaya where she grew up as a child. There she discovers Yugiri, the only Japanese garden in Malaya, and its owner and creator, the enigmatic Aritomo, exiled former gardener of the Emperor of Japan.
---
Swimming Home by Deborah Levy
Swimming Home is a subversive page-turner, a merciless gaze at the insidious harm that depression can have on apparently stable, well-turned-out people. Set in a summer villa, the story is tautly structured, taking place over a single week in which a group of beautiful, flawed tourists in the French Riviera come loose at the seams. Swimming Home represents a new direction for a major writer. In this book, the wildness and the danger are all the more powerful for resting just beneath the surface.
---
The Lighthouse by Alison Moore
The Lighthouse begins on a North Sea ferry, on whose blustery outer deck stands Futh, a middle-aged, recently separated man heading to Germany for a restorative walking holiday. Spending his first night in Hellhaus at a small, family-run hotel, he finds the landlady hospitable but is troubled by an encounter with an inexplicably hostile barman. In the morning, Futh puts the episode behind him and sets out on his week-long circular walk along the Rhine.
---
Umbrella by Will Self
Recently having abandoned his RD Laing-influenced experiment in running a therapeutic community – the so-called Concept House in Willesden – maverick psychiatrist Zack Busner arrives at Friern Hospital, a vast Victorian mental asylum in North London, under a professional and a marital cloud. He has every intention of avoiding controversy, but then he encounters Audrey Dearth, a working-class girl from Fulham born in 1890 who has been immured in Friern for decades.
---
Narcopolis by Jeet Thayil
Wait now, light me up so we do this right, yes, hold me steady to the lamp, hold it, hold, good, a slow pull to start with, to draw the smoke low into the lungs, yes, oh my… Shuklaji Street, in Old Bombay. In Rashid's opium room the air is thick with voices and ghosts: Hindu, Muslim, Christian. A young woman holds a long-stemmed pipe over a flame, her hair falling across her eyes. Men sprawl and mutter in the gloom. Here, they say you introduce only your worst enemy to opium.