Biography & Memoir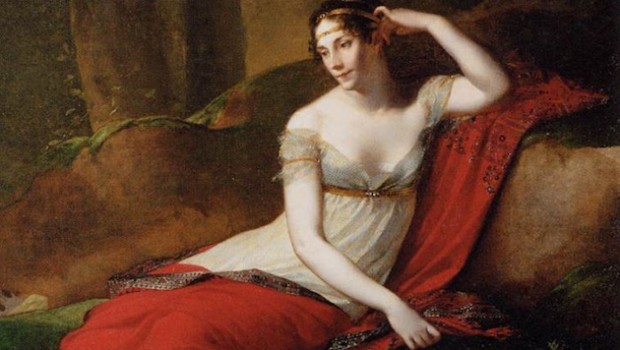 Published on December 13th, 2013
0
Josephine: Desire, Ambition, Napoleon by Kate Williams
| Press reviews | Buy the book | Have your say |
Blurb: This is the incredible rise and unbelievable fall of a woman whose energy and ambition is often overshadowed by Napoleon's military might. In this triumphant biography, Kate Williams tells Josephine's searing story, of sexual obsession, politics and surviving as a woman in a man's world.
Read more
Abandoned in Paris by her aristocratic husband, Josephine's future did not look promising. But while her friends and contemporaries were sent to the guillotine during the Terror that followed the Revolution, she survived prison and emerged as the doyenne of a wildly debauched party scene, surprising everybody when she encouraged the advances of a short, marginalised Corsican soldier, six years her junior.
Josephine, the fabulous hostess and skilled diplomat, was the perfect consort to the ambitious but obnoxious Napoleon. With her by his side, he became the greatest man in Europe, the Supreme Emperor; and she amassed a jewellery box with more diamonds than Marie Antoinette's. But as his fame grew, Napoleon became increasingly obsessed with his need for an heir and irritated with Josephine's extravagant spending. The woman who had enchanted France became desperate and jealous. Until, a divorcee aged forty-seven, she was forced to watch from the sidelines as Napoleon and his young bride produced a child.
(Hutchinson, 2013)
---
Agnès Poirier, The Times 
"Reading Kate Williams's Josephine is like watching Silk Stockings, the 1957 Hollywood masterpiece with Fred Astaire and Cyd Charisse. The book flows and jumps, taking the reader swiftly by the hand through tormented times in French history without ever letting you go or losing itself in the intricacies of French politics … Kate Williams is the Cole Porter of 18th-century history. Her serious and thorough investigation as a historian is presented in an accessible and playful way."
Read full review (£)
---
Virginia Rounding, The Telegraph
"If the breathless pace of the writing does not entirely lend itself to in-depth analysis, it does suit the heroine of the tale … Williams has made extensive use of the voluminous correspondence of both of these larger-than-life characters, from which it is clear that part of their mutual fascination was [their] similarity of character."
---
Lucy Moore, 
Literary Review 
"In this fast-moving account of her life, Kate Williams introduces us to yet another Josephine, a woman altogether flintier than any…earlier incarnations: Becky Sharp in an Empire-line dress. In Williams's hands Josephine becomes a very contemporary heroine whose boring but precarious existence at the Tuileries calls to mind nothing so much as the lives of modern bankers' wives, frenetically spending their husbands' bonuses on redecorating their houses and refilling their wardrobes in the certain knowledge that if they let anything slip a younger model waits, rapaciously, just around the corner."
Read full review (£)
---
Buy the book
Amazon | Foyles | Hive | Waterstones