Author Pitch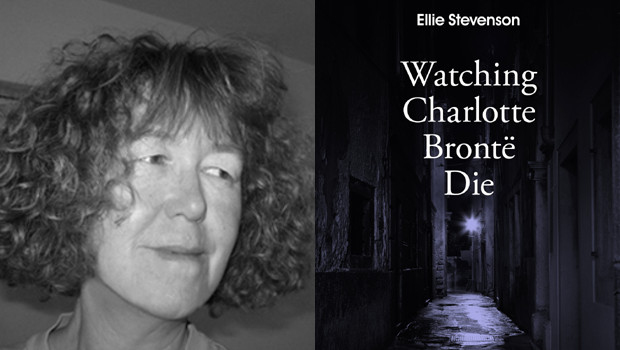 Published on August 16th, 2013
0
Author Pitch: Watching Charlotte Brontë Die by Ellie Stevenson
Despite becoming a published poet at a precocious ten years old, Ellie Stevenson has only recently found time to fulfil her passion for writing. Her short story collection Watching Charlotte Brontë Die is, as its name suggests, a quirky mix of surreal and supernatural, with inspirations ranging from the isle of Sark to York Minster Library.
Tell us a bit about yourself:
I'm a former careers adviser whose work was first published at the age of ten (a poem called The Wind in an Australian newspaper). After that, there was a huge hiatus when I tried numerous different jobs and three careers. I'm still a poet at heart.
I'd written about 70 articles for magazines and websites, then finally got down to what I wanted to do: write fiction. Since then I've produced one novel and a collection of short stories, with more work on the way, but time is passing so I'll have to hurry.
What's your book about?
Watching Charlotte Brontë Die is a collection of short stories. Some of them are ghost stories, some are surreal and some include the murder word, but whatever the aspect there's usually a twist or a surprise of sorts.
Tell us more about the main character:
Because they're short stories there are lots of main characters but two of my favourites are Anna and Howard. Anna lives on a small island and dreams of a life of excitement and adventure. When her boyfriend dumps her it gives her a chance to make that escape, but she ends up in a make-believe world.
Howard is from the title story and he keeps on seeing Charlotte Brontë, but even she proves to be something of a puzzle. He can't quite believe she's riding her bicycle down his street. He didn't even know she rode a bike. And then when she… (ah, but that would be telling).
Where did you get the idea for your book?
The bicycle incident in Howard's story really happened (with a few variations…). It made me think about how turning the lens or adjusting the focus can make the normal seem almost surreal. And I like writing ghost stories.
The collection was also inspired by the beautiful Sark, where I used to live, and by York Minster Library, an historian's dream.
Why did you decide to self-publish?
My novel (Ship of Haunts: The Other Titanic Story) took over two years to write, and I wanted it out for Titanic's centenary in 2012. Self-publishing was the only option for making this possible. Because it worked, and because the market for short stories is small, I decided to go down this route again. I've met a lot of interesting and talented people along the way, and may well continue with self-publishing.
Imagine your ideal reader: which authors do they enjoy?
Audrey Niffenegger, Wilkie Collins, Susan Hill and Charlotte Brontë.
If you had to sum up your book in a "Hollywood pitch" how would you describe it?
Her Fearful  Symmetry meets The Turn of the Screw.
Buy Watching Charlotte Brontë Die: And Other Surreal Stories
Buy Ship of Haunts: The Other Titanic Story
 If you'd like to be on Author Pitch, please email authorpitch@theomnivore.com.