Author Pitch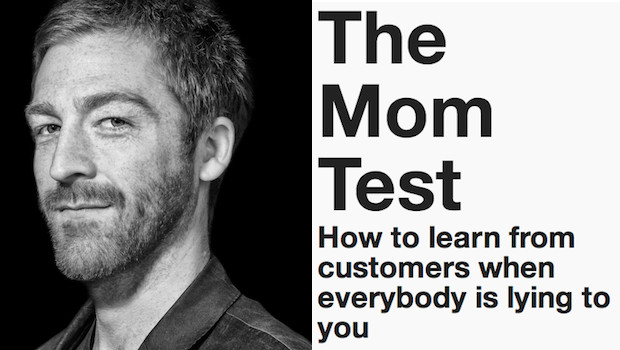 Published on August 6th, 2013
0
Author Pitch: The Mom Test by Rob Fitzpatrick
Straight-talking Rob Fitzpatrick is a tech entrepreneur who wants you to learn from his mistakes. The Mom Test, his first book, distills his hard-won wisdom into a handy guide for people starting their own businesses.
Tell us a bit about yourself:
I'm a tech entrepreneur who has successfully bankrupted 3 perfectly good companies. I moved from San Francisco to London about 5 years ago and now help teach entrepreneurship alongside doing my own little projects.
What's your book about?
It's about how to find out whether your business is a good idea by asking people the right questions, even though everybody is going to lie to you and say it's "a great idea" since they don't want to hurt your feelings.
Where did you get the idea for your book?
People giving startup advice like to say you should "just go talk to people" as if it is so simple. But it's easy to screw up and end up with a bunch of biased data that only serves to confuse you more. After going through a difficult trial and error process myself, I just wanted to explain how to actually talk to people without getting lied to.
Why did you decide to self-publish?
$1 profit per book with a publisher vs. $23 profit self publishing. Even if I sell only 5% as many copies, it's a better deal. Plus, they wanted me to go on a 3-month book tour in the US. And self-publishing gives you some more flexibility with making money. For example, I started taking pre-orders for the book when it was nothing more than a table of contents and an introduction.
Who's your ideal reader?
Anyone starting a risky business and who would rather avoid the avoidable mistakes.
If you had to sum up your book in a "Hollywood pitch", how would you describe it?
Customer Development without the academia and arm-waving.
Buy The Mom Test (you'll get a PDF immediately, and a paperback and audiobook posted to you)
The Mom Test: Official Website
The Omnivore helps readers discover the best indie authors. If you would like to be featured on Author Pitch email authorpitch@theomnivore.com