Win stuff!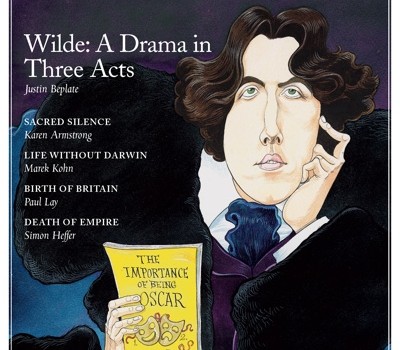 Published on April 22nd, 2013
0
Win a subscription to the Literary Review
Competition now closed
Read more
With newspaper book sections shrinking faster than Victoria Beckham's bust, thank heavens for that lone outpost of civilisation, the Literary Review.
Martin Amis said: "In Literary Review you find something that has almost vanished from the book pages: its contributors are actually interested in Literature." We love Literary Review because it manages to pull off the tricky feat of being unashamedly highbrow without taking itself too seriously. It also has a nice mix of up-and-coming critics and household names: the past two issues alone have featured reviews by John Sutherland, Allan Massie, Amanda Foreman, Diana Athill, John Gray and Dominic Sandbrook.
All in all, a must for any self-respecting coffee table, so we are delighted that Literary Review are giving THREE readers of The Omnivore Digest the chance to win a year's subscription (that's 11 issues!).
To be in with a chance of winning, answer the following question:
The Literary Review is world famous for its annual Bad Sex in Fiction Award, founded by former editor Auberon Waugh. Which of these writers isnot a past winner of the Bad Sex Award: Alastair Campbell, Sebastian Faulks, or Melvyn Bragg?
Entries to competitions@theomnivore.co.uk by Tuesday 16 April.