Win stuff!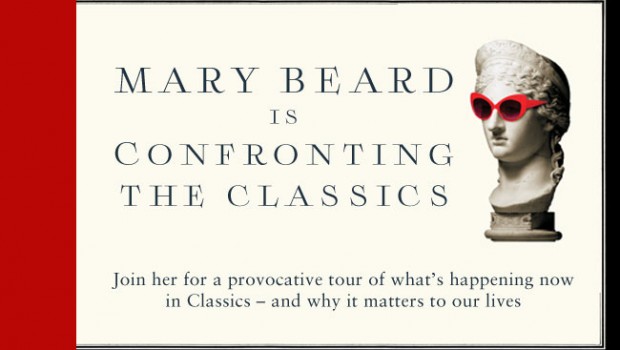 Published on April 22nd, 2013
0
Win Confronting the Classics by Mary Beard
Competition now closed
Read more
Preparing your commentary on the British Museum's Pompeii exhibition? Want to impress your friends with a comparison between Vicky Pryce and Medea? Brush up on your ancient history with Mary Beard's Confronting the Classics, a selection of her essays from the past three decades. She explores our rich classical heritage looking at Greek drama and Roman jokes, introducing characters such as Alexander the Great, Nero and Boudicca and taking a fresh look at both scholarly controversies and popular interpretations of the ancient world, be it The Golden Bough or Asterix.
In the Telegraph, Philip Womack said the collection was 'pulsing with life' and 'the world seems to be a more fun place knowing that Livia had a competition with Augustus's daughter over who had the smallest dwarf.'
We have five copies to give away (thanks, Profile). Mary Beard once compared Colonel Gaddafi to the Roman Emperor Elagabalus. What did Elagabalus invent: a) the aqueduct b) cruficixion or c) the whoopee cushion.
Email answers to competitions@theomnivore.co.uk by Monday 18 March.