Politics & Society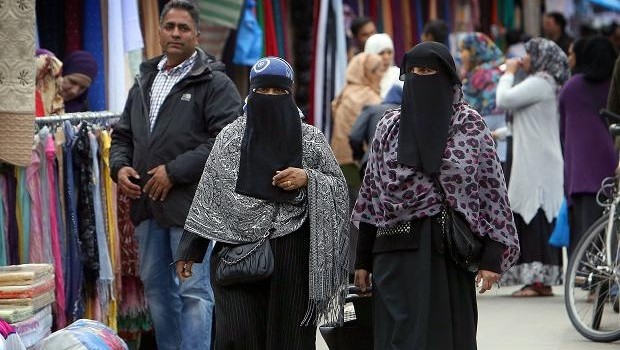 Published on April 11th, 2014
0
The Muslims are Coming: Islamophobia, Extremism, and the Domestic War on Terror by Arun Kundnani
| Press reviews | Buy the book | Have your say |
Blurb: Following the killing of Osama bin Laden, polls showed that Americans were more anxious about terrorism than they were before his death. The new front in the War on Terror is the "homegrown enemy," domestic terrorists who have become the focus of sprawling counterterrorism structures of policing and surveillance in the United States, the UK and across Europe. Based on several years of research and reportage from Dallas to Dewsbury, and written in exciting, precise prose, this is the first comprehensive critique of counter-radicalization strategies in the US and the UK. The new policies and policing campaigns have been backed by an anti- extremism industry of newly minted experts, and by examining the ideas of commentators like Martin Amis, Peter Beinart, and Christopher Caldwell, the book also looks at the way liberalism has itself been transformed by its embrace of anti-extremism.
(Verso 2014)
---
Robin Yassin-Kassab, The Guardian 
"Arun Kundnani is one of Britain's best political writers, neither hectoring nor drily academic but compelling and sharply intelligent. The Muslims Are Coming should be widely read, particularly by liberals who consider their own positions unassailable. "Neoconservatism invented the terror war," Kundnani writes, "but Obama liberalism normalised it, at which point, mainstream journalists stopped asking questions.""
---
Tanjil Rashid, Financial Times 
"Kundnani, a fellow of the Soros Foundation, believes the wider war on terror at home to be founded on a fantasy. The west, he says, "is dedicating tens of billions of dollars a year to fighting a domestic threat of terror violence that is largely imagined". Based on years of research from Dallas to Dewsbury, West Yorkshire, this book is the most rigorous account yet of this familiar argument… But to imply vast chunks of government policy are built on fables itself rings of conspiracy theory."
---
Yasmin Alibhai-Brown, The Independent 
"…although many of his arguments and details are incontrovertible, I can't go all the way with Kundnani's conclusions and rationales. Some claims are simply ideological chants or fixations and careless connections are made. The book shifts blithely between Britain and the US."
---
Lars Berger, 
Times Higher Education 
"In short, Kundnani's critique of hostility towards Muslims by some Western media and politicians and of Western governments' interaction with their Muslim communities is convincing, although not wholly original. His highly ideological insistence on the link between Western foreign policies and Islamist terrorism is neither."
---
Amazon | Foyles | Hive | Waterstones