Omnivore Pin-up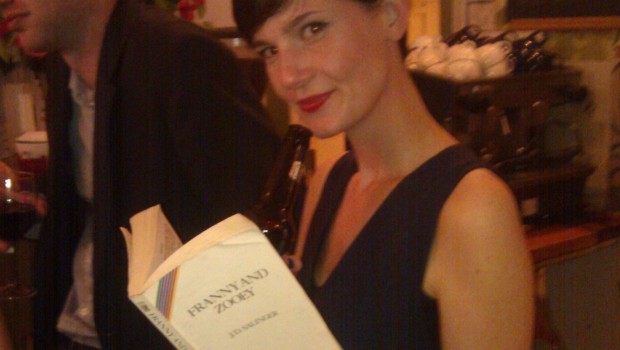 Published on July 3rd, 2013
0
Omnivore Pin-up: Hannah, 26, East London
Hannah is a twenty-six-year-old hottie from Northern Ireland who lives in East London and works in education. She tells us which author she has a crush on and reveals that speaking German turns her on. Ask Hannah out via love@theomnivore.com
What are you reading at the moment?
Terry Leahy's Management in 10 Words and J.D. Salinger's Franny and Zooey. The first was recommended at work and reads like a salacious tell-all about Tesco's rise to the top which helps the management speak go down a lot easier. The second was recommended by a friend who was trying to help me re-connect with my angst-ridden teen self. Reading both at the same time is keeping me balanced.
What have you just finished reading?
The Great Gatsby – wanted to read it before it got massacred on film.
What will you read next?
I am intrigued by Sheryl Sandberg's Lean In.
Which author do you have a crush on?
Paul Auster until I read his wife's book and sank into a deep depression for two weeks.
Which book would you give  someone you're trying to impress?
Paul Celan – a post war German Jewish poet. He is amazing but I'd also give it in the vague hope that they are impressed I can read German?