Omnivore Pin-up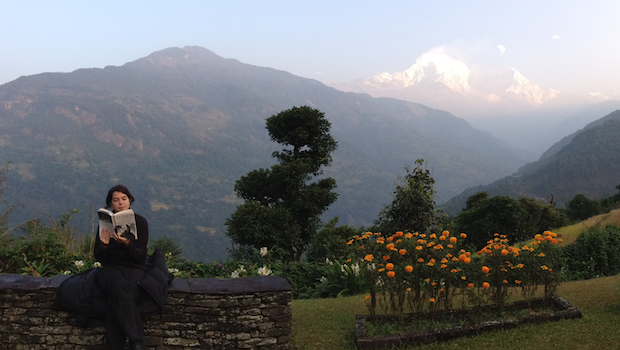 Published on November 21st, 2013
0
Omnivore Pin-up: Laura, 30, Brixton
This picture needs no blurb. To ask Laura on a date, email in to love@theomnivore.com quoting Box 5769.
What are you reading at the moment?
The Garden of Evening Mists by Tan Twan Eng
What have you just finished reading?
Everest – The First Ascent: The untold story of Griffith Pugh, the man who made it possible by Harriet Tuckey
Which author do you have a crush on?
Iain Banks
What's the sexiest thing you've ever read?
Temptation Island by Victoria Fox
Which book would you give someone you're trying to impress?
The Magus by John Fowles
The Omnivore wants to fulfil your bodily needs as well as your intellectual ones. To share your literary passions with other Omnivores or to date one of our pin-ups, please get in touch at love@theomnivore.com.