Omnivore Pin-up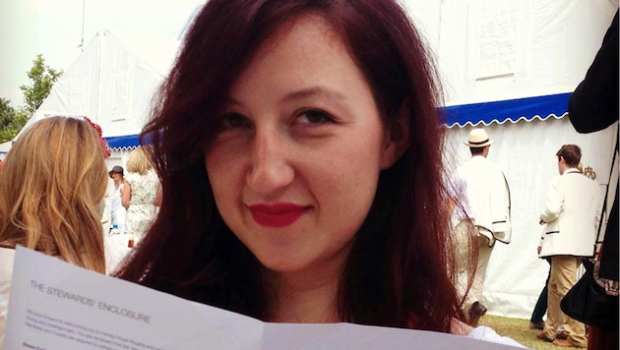 Published on August 27th, 2013
Omnivore Pin-up: Georgia, 28, North Kensington
Sensuous yet sensitive Georgia is twenty-eight and works in fashion. Her talents include cooking, jiving and DIY. If you'd like to fox-trot, samba or put up a shelf with Georgia, email in to love@theomnivore.com quoting Box 4034.
What are you reading at the moment?
I'm reading What I Loved by Siri Hustvedt. I'm nearly half way and it's only just getting started which has been a bit frustrating. And all the characters seem to have the same name! My friend has insisted that I keep going because it's one of her favourite books so I am persevering.
What have you just finished reading?
My last read was The Gone Girl by Gillian Flynn which was a great poolside companion. It's a little bit trashy but the plot is so unpredictable I couldn't put it down… It's pretty good.
What will you read next?
I'm hoping to receive the Schiapparelli and Prada book of impossible conversations for my birthday soon. I never saw the exhibition but they are both designers I really admire so I'm looking forward to having a look. It should be interesting. I try to add to my never-ending wish list of art books when I can.
Which author do you have a crush on?
A friend recently sent me a picture of a young Thornton Wilder. What a total hunk!
What's the sexiest thing you've ever read?
I think my mum accidentally bought me an erotic book of short stories when I was about twelve. One was about a man obsessed with his bald nudist (female) neighbour. Needless to say it left a lasting impression.
Which book would you give someone you're trying to impress?
If they hadn't already read it, Perfume; The Story of a Murderer by Patrick Suskind is utterly gorgeous. Or I should hope an Ottolenghi cook book with the promise of serving everything in it would suitably impress.