Biography & Memoir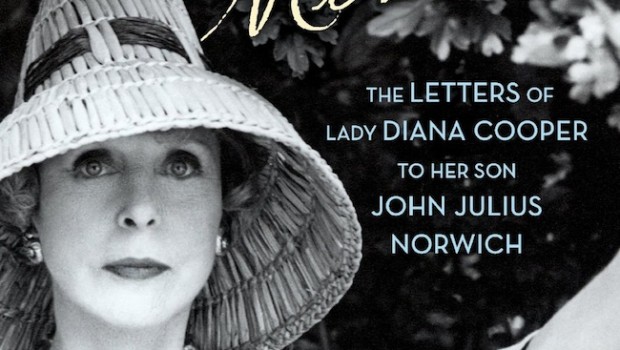 Published on October 9th, 2013
0
Darling Monster: The Letters of Lady Diana Cooper to Her Son John Julius Norwich by Diana Cooper
| Press reviews | Buy the book | Have your say |
Blurb: Lady Diana Cooper was an aristocrat, society darling, an actress of stage and early screen. When she married rising political star Duff Cooper, they became the golden couple who knew everyone who was anyone; they sat at the very heart of British public life.
Read more
Diana's letters to her only son, John Julius Norwich, cover the period 1939 to 1952. They take us from the rumblings of war, through the Blitz, which the Coopers spent holed up in the Dorchester (because it was newer, and therefore less vulnerable, than the Ritz), to rurual Sussex where we see Diana blissfully setting up a smallholding as part of the war effort. After a spell with the Free French in Algiers, Duff was appointed British Ambassador to France and the couple settled into the glorious embassy in post-Liberation Paris.
Over and beyond all the glitz, Diana emerges in these letters as highly intelligent, funny, fiercely loyal: a woman who disliked extravagance, who was often cripplingly shy, who was happiest in the countryside with her cow and goats and whose greatest love and preoccupation were her husband and son.
As a portrait of a time and some of history's most dramatic and important events, these letters are invaluable. But they also give us a vivid and touching portrait of the love between a mother and son, separated by war, oceans – and the constraints of the time they lived in.
'Please, darling monster, write as often as you can. It's so sad waiting for letters that don't come and are not even written. I love my darling boy. Don't treat me so badly again or I'll have your lights and liver when I get home.' 19 November 1939
'I wish, I wish it was all over – Hitler defeated, the lights up again and the guns still.' 2 October 1940
'Yesterday was a gallop of spirits and people and sun and fun.' 26 September 1948
'I do my best but I'll always be a bum.' 12 October 1948
(Chatto & Windus, 2013)
Read an extract from the book | Daily Mail
Lady Diana Cooper: 'My mother was a beauty and terrific fun' | Telegraph
Rachel Cooke, The Observer
"I must be honest. I can't pretend that Darling Monster will mean terribly much to readers unfamiliar with Cooper; I urge you to seek out her memoirs, something that her son, rather oddly, fails to do. But the already enslaved will adore this book. There are moments when it is truly blissful, noblesse oblige and a certain kind of bohemianism combining to deliver something we lost long ago: the sound of the truly posh being clever and really rather funny."
---
Jane Ridley, Literary Review 
"Diana's outstanding beauty obscured the fact, as Martin Charteris wrote, that she was a 'shy, very clever, and sometimes extremely funny woman'. That other side of Diana is revealed in these letters. Duff kept a diary (also edited by John Julius Norwich), which gives a precise, factual record of the people he met and their conversations. Diana's letters, by contrast, are gloriously chaotic. She throws everything in – her garden, her servants, her car, her clothes (there is a lot about them), as well as her friends. This book is a rich fruitcake, stuffed with delicious and surprising plums. She can be very sharp."
Read full review (£)
---
Jane Shilling, London Evening Standard
"…though always exigent of love, the letters are filled with jokes, sharp observation and relish for the passing moment. This selection of them offers a sparkling portrait of a maternal relationship whose intimacy was enhanced, rather than diminished, by separation."
---
Nicholas Shakespeare, The Telegraph
"She treats her son, last seen in a dimly lit station, as a much missed grown-up to whom she can be extraordinarily and exhilaratingly open. She sends him intimate glimpses of the great (Churchill, de Gaulle, Roosevelt), the good (Conrad Russell, Isaiah Berlin, Nancy Mitford) and the not-so-good (the Duke of Windsor, Randolph Churchill, David Herbert). Inescapably posh but rarely judgmental (one lapse is her disdainful treatment of her successor at the Paris Embassy, Lady Harvey), she is rescued from glibness by her childlike curiosity and humour, and by the always innocent eye with which she peeks at the world."
---
Buy the book
Amazon | Foyles | Hive | Waterstones