Biography & Memoir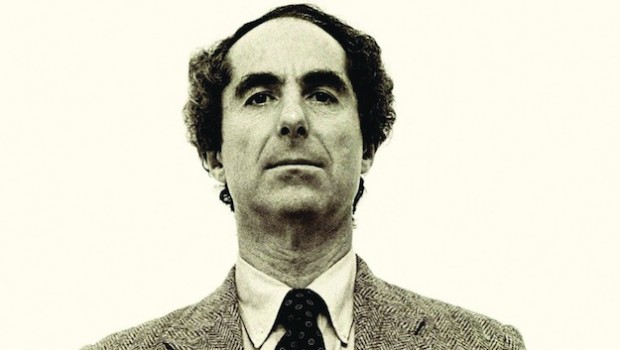 Published on January 12th, 2014
0
Roth Unbound: A Writer and his Books by Claudia Roth Pierpont
| Press reviews | Buy the book | Have your say |
Blurb: Philip Roth – one of the most renowned writers of his generation – hardly needs introduction. From his debut, Goodbye, Columbus, which won the National Book Award, to his Pulitzer Prize-winning American Pastoral, to his eternally inventive later works such as Exit Ghost and Nemesis, Roth has produced some of the greatest literature of the past hundred years. And yet there has been no major critical work about him, until now.
Read more
Here, at last, is the story of Roth's creative life. Claudia Roth Pierpont tells an engaging story even as she delves into the many complexities of Roth's work and the controversies it has raised. This is not a biography – though it contains many biographical details – but something more rewarding: an attempt to understand a great writer through his art.
Pierpont, who has known Roth for several years, peppers her gracefully written and carefully researched account with conversational details, providing insights and anecdotes previously accessible only to a very few, touching on Roth's family, his inspirations, his critics, the full range of his fiction, and his literary friendships with such figures as Saul Bellow and John Updike.
(Jonathan Cape, 2014)
John Walsh, The Sunday Times 
"Despite her reverence for Roth, Pierpont doesn't shrink from criticism. She calls the 600-page Letting Go "laborious", the Nixon satire Our Gang "overextended and strained". She is good at the real-life stories behind the genesis of the books … Pierpont's dense but entertaining book isn't a comprehensive biography of America's most pugnacious literary figure, but it vividly displays him as a champion hater, a moral scrapper, a connoisseur of indignation, a chin-out provoker, challenging the world to find him too rude or too honest."
Read full review (£)
---
Martin Amis, The New York Times 
"[A] lively and clever monograph … Roth Unbound is a critical biography of the old school, though one invaluably topped up with reported comments and judgments from the Philip Roth of today. Eighty years old, and "done" with writing (or so he says), he comes across as droll, sagacious, securely self-deprecating (of the early books and the early marriage), relaxed, high-spirited and warm."
---
Linda Grant, The Independent 
"What emerges is his charm – he has certainly charmed her … Pierpont defends him against accusations of misogyny (levelled by me, among others). Roth, throwing up his hands in bewilderment, says he loves women, and there have been no shortage of girlfriends before, during and after his two marriages. He is open about the women (and men) who inspired his characters. What Pierpont has achieved is to defeat speculation. Whatever we think we know, turns out to be wrong. Which is, of course, one of the great themes of his masterwork, American Pastoral."
---
Tim Martin, Daily Telegraph 
"At times, her admiration makes her a touch too keen to crowd out his dissenters … Mostly, though, her book manages the immensely difficult feat of remaining both warm-hearted and critically balanced. The result is a useful key to Roth's work and a sequence of incidental portraits that, absent the promised biography, one wouldn't swap for anything."
---
Ian Thomson, 
Financial Times 
"…a smoothly readable hybrid of biography and criticism… Pierpont's book, though respectful, is not entirely adoring. Roth's ode to baseball, The Great American Novel (1973), is "headache-inducing", while his satire of the Nixon administration, Our Gang (1971), is "overwrought". As an old-fashioned critical biography, Roth Unbound has much new to say about the novelist's life and work."
---
Caroline Moore, The Spectator 
"[An] ntelligent and highly readable study. Pierpont is excellent on Roth's strengths — above all his 'uncanny' gift for 'the first person intimate' … But it is just because she sees so clearly how easily these strengths can become weaknesses — the inwardness can become solipsistic, like the trapped thoughts of an insomniac, the conflicting voices can 'clutter up every discernible argument', the unstoppably voluble characters become too intrusively button-holing — that her praise is so convincing."
---
David Sexton, London Evening Standard 
"…this book can be understood to be in some ways  yet another of Roth's games with authorship and identity… Inevitably, it is Roth's own contributions via Roth Pierpont that make the book most rewarding … There's even some new Roth smut … And he does talk revealingly about the work too,  with a directness to put the literary critics to shame."
---
Bharat Tandon, Literary Review 
"While Pierpont's is obviously a sympathetic account of Roth's work, it isn't, fortunately, a sycophantic one – certain novels and phases of the fiction come in for some especially searching criticism, notably the post-Portnoy comedies of the early 1970s. There are some areas, however, in which her approach doesn't convince quite so much. Her personal and idiomatic familiarity with Roth and his social milieu results in the odd phrase that might be more at home in something like Hello! ('The spartan cabin is based on Roth's writing studio, which stands just a couple of hundred feet from his beautiful, spacious house'). More problematically, the imperative to cover the whole oeuvre with something like a fair distribution of attention means that certain points are raised tantalisingly but then not explored as fully as they might be."
Read full review (£)
---
Buy the book
Amazon | Foyles | Hive | Waterstones