Omnivore Pin-up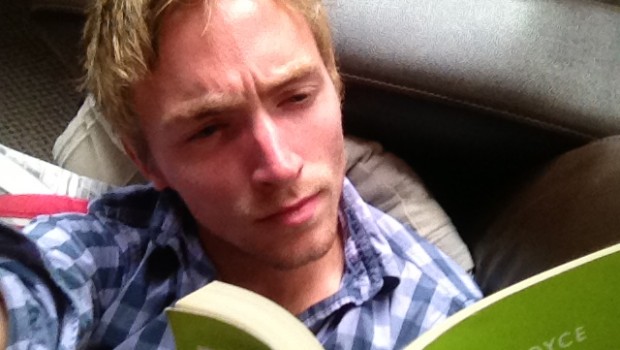 Published on July 13th, 2013
0
Omnivore Pin-up: Rob, 25, South London
Double First mathmo who jacked it all in to go stand-up, Rob, 25 from South London, is a Renaissance man who likes a bit of Seneca … and some Jackie Collins. Rob will be appearing at Edinburgh but, for your chance to enjoy him one on one, write in to love@theomnivore.com quoting Box 1307.
What are you reading at the moment?
Seneca: Letters from a Stoic. A bunch of letters written by Seneca around the time Jesus was kicking about. Amazingly relevant today, and crammed full of very wise things. Highly recommend giving this a read.
What have you just finished reading?
Oliver Twist. I'm going through a 'read things you definitely should have read' phase to make up for my misspent youth in front of screens.
What will you read next?
A History of the World by Andrew Marr. I've also realised recently that my history is SHODDY, and Andrew Marr is sufficiently boring to know lots about the past. So I'm looking forward to knowing as much as he does.
Which author do you have a crush on?
Big man-crush on Oscar Wilde.
What's the sexiest thing you've ever read?
My sister once forced me to read Jackie Collins on holiday. I have no idea which one it was but there were certainly a few nipples in there somewhere.
Which book would you give someone you're trying to impress?
I'd give them How to be sexy by Carmen Electra, and if they got offended I'd know they weren't for me.