Omnivore Pin-up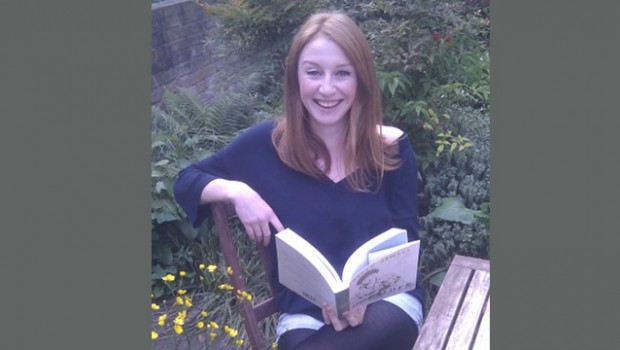 Published on August 22nd, 2013
Omnivore Pin-up: Beth, 28, Bethnal Green
Beth is a lady with more stories up her sleeve than you've had hot dinners. And she could probably cook you a delicious hot dinner too. To date this gorgeous Irish lawyer who is 28 and currently resides in Bethnal Green, email in to love@theomnivore.com quoting Box 4024.
What are you reading at the moment?
I'm switching between far too many books at once, as usual. Right now it's a mixture of Christopher Hitchens's autobiography Hitch 22, The Pursuit of Love by the wonderful Nancy Mitford, Brian Sewell's autobiography Always Almost, Never Quite, and a gloriously illustrated first edition of The Savoy Cocktail Book (I'm not sure if that counts, but it's a total pleasure nonetheless). I also recently started Patrick deWitt's The Sisters Brothers in a moment when none of the above appealed.
What have you just finished reading?
A few of Saki's short stories. They're perfect little snacks of entertainment for when I can't face the thought of adding yet another book to what I'm reading already.
What will you read next?
I'd quite like to read some Ernest Hemingway next – I've never read any of his work because I so much enjoyed the writing of Martha Gellhorn. She was a superb war correspondent and novelist and was apparently furious at being instead described as the one-time wife of Ernest Hemingway. I rather took umbrage on her behalf and refused to read him for years, but I think I'm over it now.
Which author do you have a crush on?
I have a slightly geeky soft spot for Neil Gaiman – I think it's the messy hair.
What's the sexiest thing you've ever read?
The Book of Longing by Leonard Cohen has some really beautiful poems that manage to be sexy, funny and devastating by turns, and sometimes all at once. At the moment I think 'A Thousand Kisses Deep' is the sexiest, but Cohen is such a master of sensual writing that I'm sure I could pick dozens of others as well.
James Joyce's letters to Nora are much more direct about the act itself but they also have the unfortunate effect of reducing me to fits of giggles. They're great fun though and well worth a read if you don't shock easily.
Which book would you give someone you're trying to impress?
Twenty Love Poems and a Song of Despair by Pablo Neruda, but only if I was really keen (they're a bit intense). Otherwise, anything by Gabriel García Márquez – I love his casual way of mixing the mystical with the mundane.