Biography & Memoir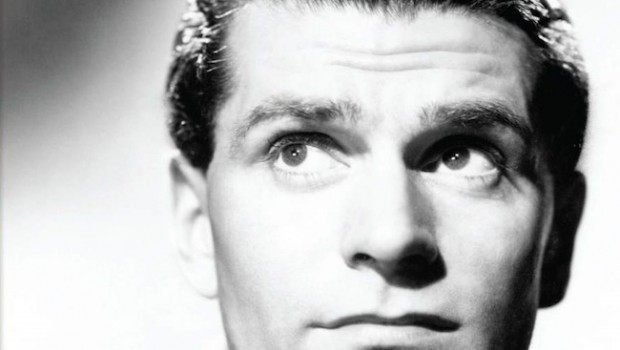 Published on September 23rd, 2013
0
Olivier by Philip Ziegler
| Press reviews | Buy the book | Have your say |
Blurb: Hollywood superstar; Oscar-winning director; greatest stage actor of the twentieth century. The era abounded in great actors – Gielgud, Richardson, Guinness, Burton, O'Toole – but none could challenge Laurence Olivier's range and power.
Read more
By the 1940s he had achieved international stardom. His affair with Vivien Leigh led to a marriage as glamorous and as tragic as any in Hollywood history. He was as accomplished a director as he was a leading man: his three Shakespearian adaptations are among the most memorable ever filmed.
And yet, at the height of his fame, he accepted what was no more than an administrator's wage to become the founding Director of the National Theatre. In 2013 the theatre celebrates its fiftieth anniversary; without Olivier's leadership it would never have achieved the status that it enjoys today.
Off-stage, Olivier was the most extravagant of characters: generous, yet almost insanely jealous of those few contemporaries whom he deemed to be his rivals; charming but with a ferocious temper. With access to more than fifty hours of candid, unpublished interviews, Philip Ziegler ensures that Olivier's true character – at its most undisguised – shines through as never before.
(MacLehose Press, 2013)
---
Libby Purves, The Times 
"It is a joyfully refreshing thing that this definitive and best-sourced biography of Laurence Olivier (for it surely is so) is not written by an insider-ish theatre obsessive … For all his — often thrilling — empathies and acute if measured emotional observation, Ziegler has the ability to stand back from both the gush and sentiment of the stage world and its academic intellectualism … Without adulation, sentimentality or sneer, layer by layer as the 82 years of Olivier's life flow by Ziegler painstakingly uncovers a portrait of a real man. It is enthralling. I took it on holiday and could hardly bear to finish it … tremendous"
Read full review (£)
---
John Carey, The Sunday Times 
"…Ziegler compares his gift for leadership to that of Earl Mountbatten, whose official biography he wrote 30 years ago. This new book is, if anything, even more of a triumph. Ziegler's first biography of an actor, it glitters with theatrical life — the tensions, the triumphs, the backstage bitchery. He reduces a huge welter of sources to a crisp narrative, crackling with civilised irony. It is also balanced. Even Tynan, whom Ziegler obviously considers a poisonous nuisance, is given praise when due. Above all it succeeds, as far as is humanly possible, in bringing alive on the page Olivier's magnetic theatrical presence, which those who saw him act will never forget."
Read full review (£)
---
William Gaskill, The Spectator 
"He has not drawn back from the many flaws in his subject — the vanity, the self-centredness —and indeed has used them to highlight the heroic figure that eventually emerges. I have not read Ziegler's other books, but I would guess that it is a technique he has used before. It works very successfully in making us look at the well-known life afresh and with renewed respect … Ziegler's lack of theatre knowledge, however,  means there are many factual errors."
---
Simon Callow, The Guardian 
"Ziegler is an elegant, unfailingly lucid writer, his manner brisk and incisive: he doesn't dawdle over psychological speculation, inclining to swift no-nonsense judgments … [He] is unable to give us a sense of what is involved in the process of making a great performance, or indeed a great film … Nevertheless, Ziegler has addressed Olivier the phenomenon in an elegant and increasingly compelling book."
---
Philip French, The Observer 
"…his portrait of Olivier is convincing in all its contradictions and certainly fits the man I conversed with a couple of times. There is, however, a serious shortcoming in this book. Ziegler is a trained lawyer and spent some years as a diplomat before becoming a publisher and biographer. He is not a man of the theatre and has little obvious passion for the stage or the cinema … This is nevertheless a highly readable book of considerable merit."
---
Nicholas de Jongh, Independent
"Workmanlike … no important revelations … If only Ziegler had taken a more critical stance, exploring the complexity of Olivier's character – with his chronic  yearning for omnipotence on stage, his mammoth vanities and recurring anxiety about his looks."
---
Tim Auld, Telegraph 
"Ziegler proves a frustrating guide … He patronises Tynan as a writer, then portrays him as a malevolent Iago-figure, setting traps for Olivier in his time as the actor's literary adviser at the National Theatre. Tynan liked to stir things up, but his relationship with Olivier is one of the more touching and fascinating in the great actor's career. Ziegler doesn't get it at all. Nevertheless, Ziegler's narrative bowls along, full of detail (not all correct: the Festival Theatre in Stratford, Ontario, is not in-the-round but thrust) and catty quotation (Olivier on Merle Oberon, his co-star in Wuthering Heights: "a silly little amateur bitch")."
---
Roger Lewis, Daily Mail 
"His previous crisp biographies have been of Mountbatten, Harold Wilson and Edward Heath, and in this book he turns Olivier into a faintly dull Establishment grandee or autocrat. Astonishingly, not a single performance is described. You don't feel Ziegler has been interested in watching any DVDs or keen to inspect any rare footage housed in the British Film Institute. Instead it's all boring National Theatre bureaucracy battles, e.g. the memorandum Olivier wrote concerning 'the quality of the lavatory paper in the staff toilets' at the Old Vic."
---
Buy the book
Amazon | Foyles | Hive | Waterstones