Nature Writing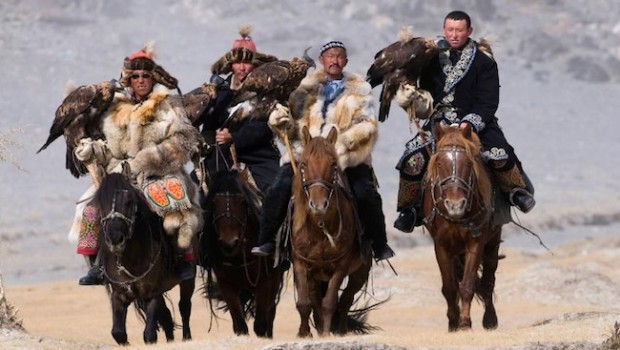 Published on August 6th, 2013
0
Birds and People by Mark Cocker, illus. David Tipling
| Press reviews | Buy the book | Have your say |
Blurb: There are 10,500 species of bird worldwide and wherever they occur people marvel at their glorious colours and their beautiful songs. We also trap and consume birds of every kind. Yet birds have not just been good to eat. Their feathers, which keep us warm or adorn our costumes, give birds unique mastery over the heavens. Throughout history their flight has inspired the human imagination so that birds are embedded in our religions, folklore, music and arts.
Read more
Vast in both scope and scale, Birds and People explores and celebrates this relationship and draws upon Mark Cocker's 40 years of observing and thinking about birds. Part natural history and part cultural study, it describes and maps the entire spectrum of our engagements with birds, drawing in themes of history, literature, art, cuisine, language, lore, politics and the environment. In the end, this is a book as much about us as it is about birds.
Birds and People has been stunningly illustrated by one of Europe's best wildlife photographers, David Tipling, who has travelled in 39 countries on seven continents to produce a breathtaking and unique collection of photographs. The book is as important for its visual riches as it is for its groundbreaking content.
Birds and People is also exceptional in that the author has solicited contributions from people worldwide. Personal anecdotes and stories have come from more than 650 individuals in 81 different countries. They range from university academics to Mongolian eagle hunters, and from Amerindian shamans to some of the most celebrated writers of our age. The sheer multitude of voices in this global chorus means that Birds and People is both a source book on why we cherish birds and a powerful testament to their importance for all humanity.
(Jonathan Cape, 2013)
---
Ruth Padel, The Independent
"…be warned: Cocker does not do sentiment. This is a record of everything we do to and with birds … a beautiful anthem to the history and diversity of relationship between birds and human beings. "
---
John Burnside, New Statesman
"…as much as this book is a celebration of birdlife, informed by that mixed sense of wonder and careful inquiry that Cocker has called "the poetry of fact", it "inevitably contains many stories of our exploitation of birds, both in the past and in the present" – and sadly this is in large part what makes it topical."
---
Derwent May, The Times 
"…full of intense pleasure. If Cocker is alive to the unhappy fate of the chicken, he is correspondingly alive to the happiness that just looking at birds has brought to mankind. An important contribution here is the long series of photographs by David Tipling, who has visited 39 countries and brought back remarkable and beautiful pictures."
Read full review (£)
---
John Carey, The Sunday Times 
"[A] sumptuous and richly informative compilation … When Cocker shifts from historical disasters to present-day anti-bird atrocities you can feel his anger struggling against his respect for local traditions and his wish not to alienate the unenlightened … Despite this book's title, the magnificent photographs of the world's birds by David Tipling that illustrate it almost never show birds with people."
Read full review (£)
---
John McEwen, Spectator
"The book bears the logo of  the RSPB, so readers will not be surprised to find a pc absence of hunter-naturalists in the bibliography; and Cocker is wrong to dismiss the famed Edwardian shot Lord Ripon as a mere slaughterer — he wrote most romantically about birds and nature. But the cover is of mounted falconers  and the author has the grace to admit that British woods where pheasants are reared, in other words where vermin are killed, hold almost a quarter more bird species, especially warblers."
Buy the book
Amazon | Foyles | Hive | Waterstones
[AMAZONPRODUCT=0224081748]