Uncategorized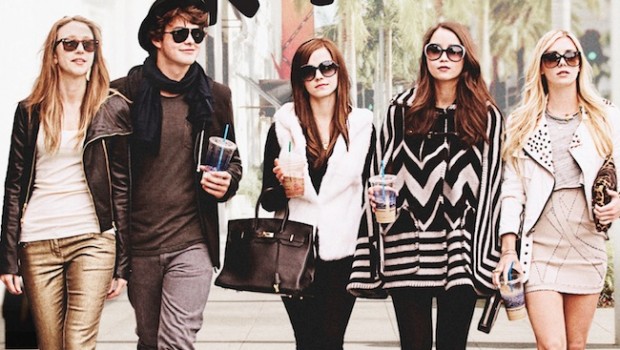 Published on July 5th, 2013
0
The Bling Ring by Nancy Jo Sales
| Press reviews | Buy the book | Have your say |
Blurb: Published alongside the 2013 film The Bling Ring, directed by Sofia Coppola and starring Emma Watson, this is the explosive true story of the seven celebrity-obsessed teens who became the most audacious burglary gang in Hollywood history.
Read more
It's 19 September 2010, and 21-year-old Rachel Lee has emerged from Los Angeles Superior Court, having just been sentenced to four years behind bars.
A few months earlier, she had been running the Bling Ring: a gang of rich, beautiful, wild-living Valley teens who idolised celebrity, designer labels and luxury brands. Who, in 2009, became the most audacious thieves in recent Hollywood history.
In a case that has shocked the nation, the seven schoolfriends stole millions of dollars' worth of clothing, jewellery and possessions from the sprawling mansions of Paris Hilton, Lindsay Lohan and Orlando Bloom, among others – using gossip websites, Google Earth and Twitter to aid their crimes.
But what made these kids – all of whom already enjoyed designer clothes, money, cars and social status – gamble with their lives at such high stakes?
Journalist Nancy Jo Sales, the author of Vanity Fair's acclaimed exposé of the Bling Ring, gained unprecedented access to the group to answer that question. In the process she uncovered a world of teenage greed, obsession, arrogance and delusion that surpassed her wildest expectations.
Now, for the first time, Sales tells their story in full. Publishing to tie into Sofia Coppola's film of the same name, this is a fascinating look at the dark and seedy world of the real young Hollywood. (HarperCollins)
---
Tim Adams, The Observer
"Arguably the film, on which some of those involved consulted, and in which Hilton – and her wardrobe – will appear, will further glamorise the "Barbie Dreamhouse" fantasies that fuelled the story in the first place. This book though, with its depth of insight into extremes of shallowness, and its human scale, reads like a minor classic of our times.."
---
David Sexton, London Evening Standard 
"[A] surprisingly worthwhile book … Sales reveals herself here to be not only an excellent reporter but also an excellent writer (qualities that rarely go together, oddly enough) who models her approach on that of Truman Capote. Her version of The Bling Ring follows the story in close detail but it has a larger purpose, to mount  a scathing critique of the way that celebrity culture, reality TV shows, life online and validation through fashion brands is shaping a generation, especially girls. Some of the interviews she conducts with these vacuous criminals are hilarious."
---
Hadley Freeman, The Guardian
"… this book is far more memorable and insightful than one might initially assume. Sales takes care to locate the fame-obsessed burglars within the context of the time, if occasionally to a somewhat tenuous degree. She is excellent on the rise of the Bling Ring's victims, such as Hilton, Lindsay Lohan and model Miranda Kerr, and the role they played in the Bling Ring itself. I was less persuaded by her contention that the "meanness and aggression" that dominated American politics in the first decade of this century contributed to the narcissism and self-destructiveness of the celebrities and the Bling Ring. But it is hard not to be charmed by her paralleling of the rise and fall of Hilton and George W Bush."
---
Buy the book
Amazon | Foyles | Hive | Waterstones
[AMAZONPRODUCT=0007518226]