Omnivore Pin-up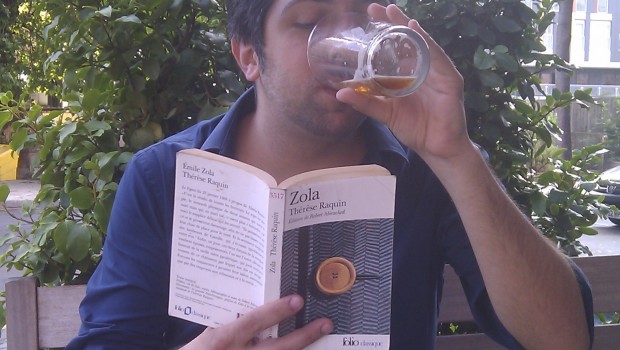 Published on July 28th, 2013
0
Omnivore Pin-up: Tiziano, 29, North London
Tiziano is a financial shark who makes more money than he knows what to do with. He also likes to brew his own beer and surf in Cornwall during the winter.  Ask Tiziano out via love@theomnivore.com quoting Box no. 2206.
What are you reading at the moment?
Ramón del Valle-Inclán's Sonata de estío and Sonata de primavera.
What have you just finished reading?
Bad Men Do What Good Men Dream by RI Simon.
What will you read next?
Dostoevsky – Crime and Punishment.
Which author do you have a crush on?
No one really; I try to stay away from nutters, and many authors are. Furthermore I'm quite superficial when it comes to having a crush.  From a purely hypothetical perspective, if I were a woman and I had the same interests as I have in real life, I would probably find Nassim Nicholas Taleb quite interesting as a person.
What's the sexiest thing you've ever read?
After checking my shelves, I don't think there is anything sexy apart from a copy of The Sun. Sonata de otono / Sonata de invierno (the 3rd and 4th chapters of answer 1) did involve quite a lot of sleazing though; he even tries with a nun. So that is my answer.
Which book would you give  someone you're trying to impress?
The main variable in this question is missing: who am I trying to impress? The answer will vary. Grandeur et decadence des romains by Montesquieu could be an answer; a lot of the things he talks about can still be applied to modern days and it is fairly light. It might work with some specific type of person. But hard to say without more details …