Music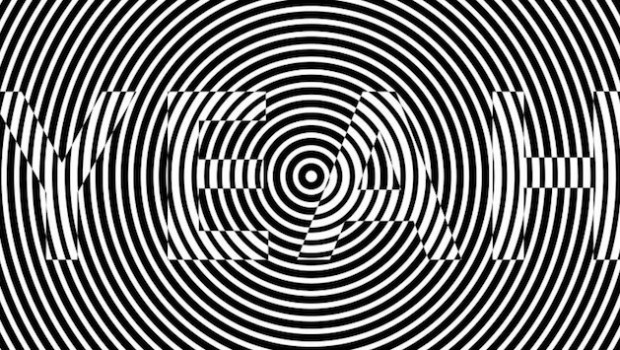 Published on November 18th, 2013
0
Yeah Yeah Yeah: The Story of Modern Pop by Bob Stanley
| Press reviews | Buy the book | Have your say |
Blurb: For fifty years, pop music was created and consumed like this: you heard a record on the radio, or read about it in a music paper; you bought it on Saturday; you lent it to, or taped it for, a friend; and they reciprocated with another record. It was a secret network. It was how you made friends, how you met girls, and how you soundtracked your world.
Read more
Bob Stanley's Yeah Yeah Yeah tells the chronological story of the modern pop era, from its beginnings in the fifties with the dawn of the charts, vinyl, and the music press, to pop's digital switchover in the year 2000, from Rock Around the Clock to Crazy In Love. There was constant change, constant development, a constant craving for newness. It was more than just music – it could be your whole life.
Yeah Yeah Yeah covers the birth of rock, soul, punk, disco, hip hop, indie, house and techno. It also includes the rise and fall of the home stereo, Top Of The Pops, Smash Hits, and "this week's highest new entry". Yeah Yeah Yeah is the first book to look back at the entire era: what we gained, what we lost, and the foundations we laid for future generations.
There have been many books on pop but none have attempted to bring the whole story to life, from Billy Fury and Roxy Music to TLC and Britney via Led Zeppelin and Donna Summer. Audacious and addictive, Yeah Yeah Yeah is essential reading for all music lovers. It will remind you why you fell in love with pop music in the first place.
(Faber & Faber, 2013)
Three things I learned writing Yeah Yeah Yeah, my history of pop
---
Andrew Harrison, The New Statesman 
"Hookladen and concise, Yeah Yeah Yeah's chapters whizz by with the breathless energy of three minute singles. For readability and appreciation of scale, sweep and drama, Stanley is the Antony Beevor of pop.Yeah Yeah Yeah's lonely flaw is that Stanley sometimes lets his love for this vast corpus of music overwhelm his writing. It is probably best to read the book a chapter at a time with Spotify to hand. It's also vaguely underwhelming that this heroic tale comes to an abrupt halt with a chapter on modern R'n'B. Perhaps the technological game-changers that shape modern pop are too impersonal and depressing to contemplate. They are, however, subjects for other books. This one will change the way you think about a protean form of music that you have known all your life and I stand in awe of it."
---
Stuart Maconie, The Times 
"The cultural and historical sweep of the book is impressive but the delights lie in the asides, axioms and nuggets … As Yeah Yeah Yeah proves on nearly every page, Bob Stanley is both a fine writer and an impassioned celebrant of pop in all its mongrel, misfit glory, sending you back to records you know and in search of ones you don't with the giddy adolescent expectation that no pop fan should ever lose."
Read full review (£)
---
Nicholas Blincoe, The Telegraph 
"At once hard-headed and passionate … the key story is the way that musicians have kept remaking the industry. If you are Left-wing, it proves the power of rebellion: if Right, the beauty of the market. Either way, pop's story speaks for a new, post-war culture of opportunity. Popular culture, in fact. Seen on its own terms, pop's artistic standards are extremely high, as Leonard Bernstein recognised in an influential essay from 1966, which forms the spine of Stanley's own essay on that year, titled "The London Look". The surprise is that, even today, pop culture is looked down on. If Stanley had chosen any other subject, one feels, Faber would have felt obliged to stump up for a proper index and endnotes, the only real shortcoming of this excellent book."
---
Jonathan Gibbs, The Independent 
"What Stanley fears, I think, is a loss of community – a word that crops up intriguingly a couple of times: once when Paul McCartney dropped in on a random village pub, in 1968, to play a newly-written "Hey Jude" to delighted locals, and nine years later, when The Sex Pistols played a Christmas Day charity gig for the kids of striking Huddersfield miners. There is an ache there as much a part of pop as its natural exuberance, and Stanley's book – funny, wise, almost encyclopaedic – is testament to both aspects of the form."
---
Sukhdev Sandhu, 
The Guardian 
"This excellent book enacts its own version of pop justice as it spotlights not only bands that have suffered condescension – such as the Bee Gees – but also forgotten DJs like the Light Programme's Jack Johnson and Detroit's The Electrifying Mojo … The 21st century, however, is almost skirted over. Stanley argues that the Britpop-era complicity between the music press and Top of the Pops dealt a death blow to what had been a productive tension between margin and centre. He is a lover of vinyl, and believes that digitisation has changed things for the worse – that the internet flattens the musical landscape as much as it enhances it: it's a click democracy with people filesharing and sampling with near-decadent ease. But there is one problem. Over the last decade Stanley's poptimism — its lack of snobbery, its rejection of the principle of "guilty pleasures", its exuberant and cross-generational linkages — has become the norm. Without friction, without patrolled borders between different types of music, what emerges is an everything-goes world that's more enervating than exciting. Poptimism may need rockism more than it thinks."
---
Kitty Empire, The Observer 
"Like an overenthusiastic Mastermind contestant, Stanley's remit is very broad – too broad, maybe – but you can't help but salute his dedication and loving tone … You can tell from Saint Etienne's records that he is no rockist. While this text gives the more rugged genres their insightful due, Stanley's main fascinations are with process, personalities and populism, alighting on the backroom operators and the unsung facilitators (like "pop Zelig" Sylvia Robinson, singer and label-owner, who arguably fired the starting pistol on the 20th century's closing salvo, hip-hop). Emotion is key, too, and anecdotes that speak a thousand lyrics."
---
Buy the book
Amazon | Foyles | Hive | Waterstones