History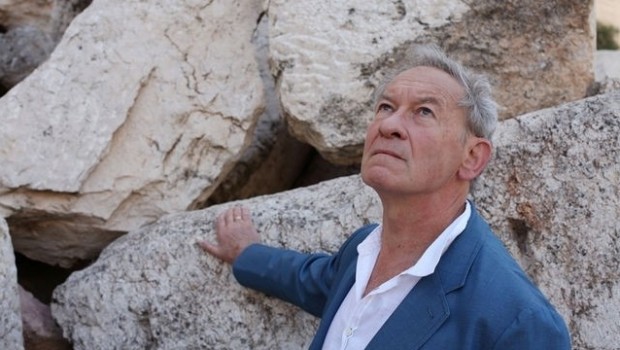 Published on September 10th, 2013
0
The Story of the Jews: Finding the Words (1000 BCE – 1492) by Simon Schama
| Press reviews | Buy the book | Have your say |
Blurb: It is a story like no other: an epic of endurance against destruction, of creativity in oppression, joy amidst grief, the affirmation of life against the steepest of odds.
Read more
It spans the millennia and the continents – from India to Andalusia and from the bazaars of Cairo to the streets of Oxford. It takes you to unimagined places: to a Jewish kingdom in the mountains of southern Arabia; a Syrian synagogue glowing with radiant wall paintings; the palm groves of the Jewish dead in the Roman catacombs. And its voices ring loud and clear, from the severities and ecstasies of the Bible writers to the love poems of wine bibbers in a garden in Muslim Spain.
Within these pages, the Talmud burns in the streets of Paris, massed gibbets hang over the streets of medieval London, a Majorcan illuminator redraws the world; candles are lit, chants are sung, mules are packed, ships loaded with spice and gems founder at sea.
And a great story unfolds. Not – as often imagined – of a culture apart, but of a Jewish world immersed in and imprinted by the peoples among whom they have dwelled, from the Egyptians to the Greeks, from the Arabs to the Christians.
Which makes the story of the Jews everyone's story, too.
(Bodley Head, 2013)
Read an extract from the book | Telegraph
---
Daniel Johnson, The Times 
"This book shows Schama at his best, doing his shtick and doing it well: no hasty product of midnight oil for a television tie-in, but a labour of love, as full of memorable incident as a Bellow novel and wittier than a Woody Allen movie. His take on Jewish history is highly idiosyncratic and will doubtless infuriate many. Me, I can hardly wait for the second volume. "
Read full review (£)
---
David Abulafia, Financial Times 
"…Simon Schama has done a splendid job in challenging the stereotypes. [A] spirited, immensely enjoyable and wide-ranging account … Towards the end Schama does pile up the woes, and his graphic portrayal of the deterioration in Spain needs to be balanced by the story of Jewish settlement in Italy, Poland and parts of Germany. Sometimes he lets the stereotypes prevail: interfering Jewish mothers; people who kvetch (a Yiddish word for constantly complaining). But as he says, the Jews of early medieval Cairo, about whom we know an enormous amount because a massive rubbish heap of their letters and sacred documents has survived, "were not a people who went around with their heads bowed, austerely dressed"."
---
Tom Holland, The Guardian 
"He has always had a genius for celebrating the myths he is simultaneously deconstructing. The methods of analysis he once applied to the Dutch republic and the French revolution are now applied to holy writ … his account of how Jewish identity evolved over the course of the first Christian millennium lacks the subtlety and rigour that characterises the rest of his book. In particular, he neglects the degree to which many Jews under the Roman empire actively sought out converts."
---
Josh Glancy, Sunday Times 
"Its ebullient style and focus on Jewish-gentile interactions make Schama's book more than just a barmitzvah boy's shelf-filler. It is too long, though, full of digressions on pet subjects such as art and archeology, and it is not always clear what thread is holding it all together. Nonetheless, Schama has written a proud and personal story of his people, one that will make a good starting point for those interested in one of history's most fascinating and tragic tales. "
Read full review (£)
---
Buy the book
Amazon | Foyles | Hive | Waterstones