Biography & Memoir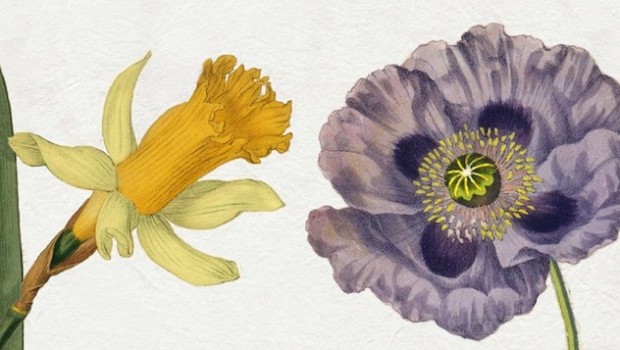 Published on September 24th, 2013
0
The Poets' Daughters: Dora Wordsworth and Sara Coleridge by Katie Waldegrave
| Press reviews | Buy the book | Have your say |
Blurb: Dora Wordsworth and Sara Coleridge, were life-long friends. They were also the daughters of best friends: William Wordsworth and Samuel Taylor Coleridge, the two poetic geniuses who shaped the Romantic Age.
Read more
Living in the shadow of their fathers' extraordinary fame brought Sara and Dora great privilege, but at a terrible cost. In different ways, each father almost destroyed his daughter. Growing up in the shadow of genius, each girl made it her life's ambition to dedicate herself to her father's writing and reputation. Anorexia, drug addiction and depression were part of the legacy of fame, but so too were great friendship and love.
Drawing on a host of new sources, Katie Waldegrave tells the never-before-told story of how two young women, born into greatness, shaped their own legacies.
(Hutchinson, 2013)
Frances Wilson, Literary Review 
"The story Katie Waldegrave puts together here, from mountains of manuscripts, is quite simply fascinating; the idea of 'dividing the property' of each in a joint biography proves a richly rewarding approach to the strange and incomplete lives of Dora and Sara … They emerge from these pages as intensely knowable; never has the cost of being a daughter of Romanticism been shown with more sympathy and imagination."
---
Christina Patterson, The Sunday Times 
"The question of what women were meant to want in the period lies at the heart of this meticulously researched book. The result is both sympathetic and scholarly, and also wonderfully wry, a fascinating snapshot of one of the most interesting periods in British intellectual and artistic history, and of a time when women were likely to die in childbirth, and were expected to ­subjugate their intellects to men."
Read full review (£)
---
Lucy Scholes, The Observer
"To find a fresh story to tell about an already formidably chronicled group of historical figures is an accomplishment in itself, but for weaving such a fascinating familial case history out of the material, Waldegrave deserves considerable praise."
---
Julia Copus, New Statesman 
"Like Daisy Hay's Young Romantics and Claire Tomalin's The Invisible Woman, this insightful and compassionate book by Katie Waldegrave is a powerful addition to the recent literature that has enlarged our understanding of women whose lives – until now – have remained obscured by those of the dominant male writers of their time."
---
Buy the book
Amazon | Foyles | Hive | Waterstones