Digital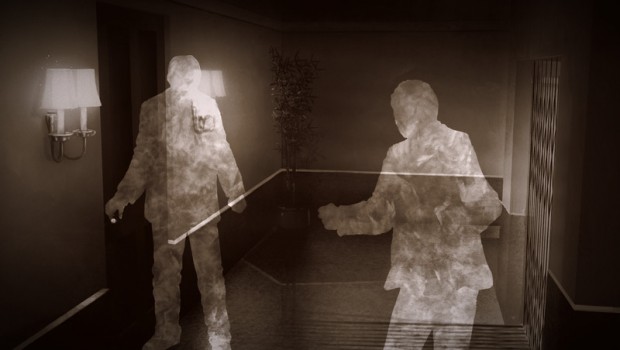 Published on May 11th, 2013
0
The 39 Steps (app)
John Buchan's classic thriller – done like never before.
It's London, 1914, and Richard Hannay is framed for a murder he did not commit. Now he must escape the capital and stay alive long enough to solve the riddle of The 39 Steps.
Read more
Immerse yourself in an incredible story: the perfect pairing of great writing and the latest digital storytelling technology.
• Unlock dozens of achievements and items to collect on your journey
• Explore 100s of hand-painted digital environments and context from 1910s Britain
• Get more story — classic stop-frame animation and original silent film music
• Enjoy an authentic original soundtrack and theatrical voice performances
Developed by digital storytelling experts, The Story Mechanics, The Thirty-Nine Steps gives you all the atmosphere and tension of a classic thriller, with the great looks and instinctive gameplay of a gorgeous Mac app.
Published by Faber & Faber/The Story Mechanics, April 2013
---
George Walkley, The Literary Platform
"From the outset, this is a wonderfully atmospheric, immersive app … Where it falls down a little is on gameplay … the slow progression of interactions simply doesn't suit Buchan's galloping plot … This is not to say that this is a bad app, or without interest…"
---
Anna Baddeley, The Observer
"The graphics may be beautiful, but pausing every few minutes to pan around a room or take in a vista of London makes the whole storytelling business desperately slow. It was over an hour before Richard Hannay made it to Scotland. Maybe they picked the wrong book. It's quite a risk to take on a novel so famously adapted by the master of suspense … But I think, ultimately, interactive storytelling is a matter of taste."
---
Horatia Harrod, Daily Telegraph
"There are things to admire – charming Lotte Reiniger-inspired animations; a fine soundtrack; some glossy CGI artwork. But I was struck by a sense of the pointlessness of the whole exercise. Why turn such an exciting novel, and what's more, such a short one, into an interminable hybrid which will please neither fans of the book nor teenage gamers (presumably the app's target market)?"
---
Buy this app
Out now on iPad/iPadMini (UK link)
Out now on iPad/iPadMini (US link)
Out Now for Windows and Mac OS X
---