Politics & Society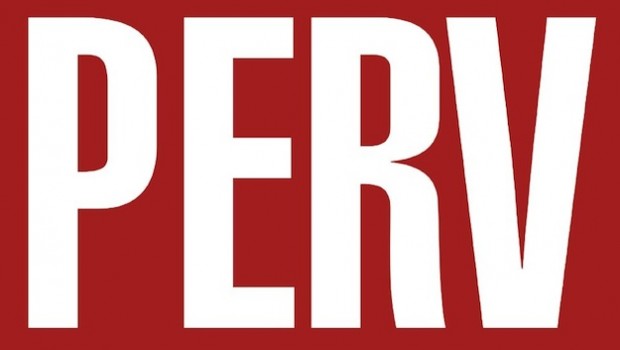 Published on February 17th, 2014
0
Perv: The Sexual Deviant in All of Us by Jesse Bering
| Press reviews | Buy the book | Have your say |
Blurb: In this eye-opening book, psychologist Jesse Bering argues that we are all sexual deviants on one level or another. He introduces us to the young woman who falls madly in love with the Eiffel Tower, a young man addicted to seductive sneezes, and a pair of deeply affectionate identical twins, among others. He challenges us to move beyond our attitudes towards 'deviant' sex and consider the alternative: what would happen if we rise above our fears and revulsions and accept our true natures?
Read more
With his signature wit and irreverent style, Bering pulls back the curtains on the history of perversions, the biological reasons behind our distaste for unusual sexual proclivities and the latest research on desire. Armed with reason, science and an insatiable appetite for knowledge, he humanises deviants while asking some provocative questions about the nature of hypocrisy, prejudice and when sexual desire can lead to harm.
A groundbreaking look at our complex relationship with our carnal urges and the ways in which we disguise, deny and shame the sexual deviant in all of us, Perv brings hidden desires into the spotlight.
(Doubleday, 2014)
Steven Poole, The Guardian 
"Despite its wild variations in tone, this is, overall, a serious and humane book. It should, though, come with a warning to the user, given Bering's gleeful propensity for the gross-out example. At one point I was moved to scribble in block capitals at the bottom of the page "DO NOT READ WHILE EATING", as his description of a particularly icky fetish had really put me off my boeuf bourguignon."
---
Frances Wilson
, New Statesman 
"…he takes us into the worlds of those who have not so much been hiding in the closet as quivering in the panic room of a building in a David Lynch film… Some of us (or all, if Bering has his way) might feel uncomfortable stirrings of desire as we recognise our secret selves on the page; most will feel disgust or the urge to laugh. Once "the disgust factor" kicks in, Bering argues, social intelligence disappears. Desire and disgust are antagonists but they are also bedroom playmates; disgust towards the object of desire is a not uncommon post-coital reaction."
Leyla Sanai, The Independent 
"Fascinating… Bering does not steer clear of controversy. He cites work showing that in countries where child pornography is freely available, sexual offending against children is lower than in countries where child porn is not available. His recommendations here are contentious to say the least. Another area where this reviewer differed with Bering was where he uses cultural relativity to exonerate customs like those of the tribe in Papua New Guinea where it is customary for boys from the age of eight upwards to fellate the old men of the tribe daily. His assertion that there is no harm here because it is normal practice is assumption."
---
Bryan Appleyard, The Sunday Times 
"Entertaining and fascinating as all of this is, there are three big things wrong with this book. First, there is the absurd utopianism of the idea that we can ever be freed from our sexual hang-ups and that such a liberation would produce a better world. Second, Bering's moral reasoning is philosophically jejune — either he is badly edited or he is unclear about whether morality is solely in us or, somehow, out there in the world. Third, though in sober mood he writes well, he keeps indulging in flights of fancy phrase-making that do not work. Read, however, as an entertaining catalogue of the erotic carnival and as a humane plea for tolerance, Perv will give you a warm glow, thought not — and Bering apologises for this in advance — an orgasm."
Read full review (£)
---
Daniel Bergner, 
The New York Times 
"...this is a humanizing book — although unfortunately, it's a book mostly devoid of humans. Aside from his own brief memories, Bering gives us few stories of anyone among the different. No person is profiled for more than a paragraph or two. As a result, the reader sometimes feels inundated by a catalog of oddities… Bering offers entertaining details and worthwhile history but doesn't think about the endless complexities with enough depth."
---
Robbie Millen, The Times 
"Apart from the Czech experience, Bering is silent about the internet. With a world of perversion just a few mouse clicks away, he has little to say about whether it fosters fetishism, let alone how it might affect the development of teenagers who can now stream far-out or perverse acts into their bedrooms. Might this pornucopia be harmful to the immature, twisting normal sexual desires and relationships? It's a startling omission. One further criticism. Though Bering's jaunty, joshing style allows him to tread lightly in dark areas, sometimes he needs to turn it down a notch…"
Read full review (£)
---
Buy the book
Amazon | Foyles | Hive | Waterstones