Omnivore Pin-up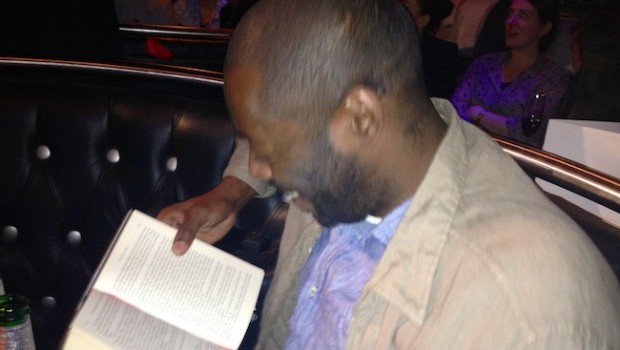 Published on July 9th, 2013
0
Omnivore Pin-up: Conrad, 38, London
Conrad is a softly-spoken 38-year-old old hairdresser from London who used to be really interested in pimping his rides (car that is). To ask Conrad out on a date email love@theomnivore.com quoting Box no. 010713
What are you reading at the moment?
Neverwhere by Neil Gaiman
What have you just finished reading?
Babette's Feast by Isak Dinesen and prior to that was Papillon by Henri Charriere
What will you read next?
In no particular order: Journey to the End of the Night by Louis-Ferdinand Celine, I Drink Therefore I Am by Roger Scruton and Invisible Man by James Baldwin
Which author do you have a crush on?
Am afraid I don't have one
What's the sexiest thing you've ever read?
Hmm, does a dusty shoe box in my garage with a selection of hand written love letters and postcards from old flames count?
Which book would you give someone you're trying to impress?
Green Eggs and Ham by Dr Seuss
---