Omnivore Pin-up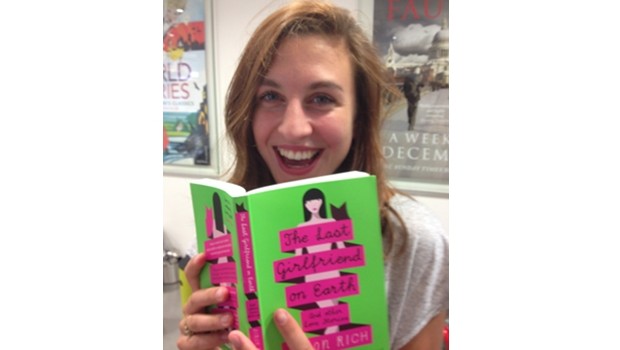 Published on August 5th, 2013
0
Omnivore Pin-up: Anna-Sophia, 24, East London
The exquisite and hilarious Anna-Sophia works in publishing. She's currently having a hard time with Faulkner so would welcome any distraction; ask her out via love@theomnivore.com quoting Box no. 3704.
What are you reading at the moment?
Desperately trying to read The Sound and the Fury by William Faulkner, but it's taking everything I've got…
What have you just finished reading?
The Testament of Mary by Colm Tóibín. It was exquisite.
What will you read next?
Something much easier than Faulkner. Raymond Carver is pretty high on my list.
Which author do you have a crush on?
Do they have to be alive…? If not, it would have to be Hemingway, despite myself.
What's the sexiest thing you've ever read?
Fifty Sh– I mean, probably Brideshead Revisited. Or anything set in the interwar years.
Which book would you give someone you're trying to impress?
I once gave a French boy a Charles Dickens novel that I hadn't even read myself, so probably not that… Perhaps a crossword book with all the puzzles completed.