Fiction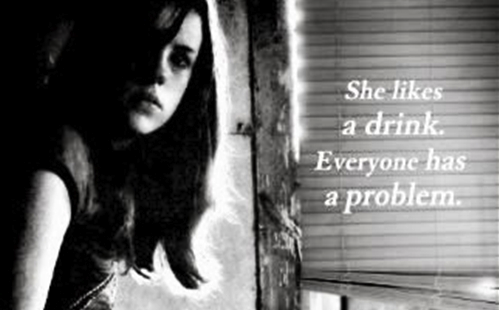 Published on September 16th, 2013
0
My Name Is… by Alastair Campbell
| Press reviews | Buy the book | Have your say |
Blurb: A drink makes me feel better. For a bit. And then I feel worse, and the pain inside comes back. Worse than ever.
My name is Hannah. This is their story…
Read more
My name is Kate. I am Hannah's mum.
'If nothing matters more to a parent than their children's health and happiness, how are you supposed to feel, and what are you supposed to do, when they're sick and unhappy?'
My name is Vicki. I am Hannah's little sister.
'Why does she drink so much, when it is making her so ill, doing so much damage to her life? I don't get it.'
My name is Sophie. I am Hannah's best friend.
'I loved her to bits those times when she was chatty and fun and making me laugh or think about the world differently.'
My name is Dan. I was Hannah's mum's first boyfriend after her divorce.
'I tried, I really tried. But there's something wrong with that girl. If I'd have had any idea of what I was letting myself in for, I never would have asked Kate out.'
My name is Amanda. I am Sophie's mother.
'She was like the outsider insider of Sophie's friendship group. I liked her though and being a parent, and a doctor, my instinct was to want to fix whatever it was that reduced her to this mess.'
Powerful and passionate, My Name Is . . . is the gripping story of a teenage girl's descent into alcoholism and the impact it has on those around her. Deft and direct, the voices of Hannah's family, friends and professionals shed a sometimes shocking, sometimes tender light on a life veering terrifyingly off course. (Hutchinson)
Leyla Sanai, The Independent
"Personal accounts are convincing and gradual changes of jobs/pupil demographics over time add authenticity. A picture emerges of a vulnerable girl growing up in a desperately unhappy home, with genes for addictive behaviour rife in her background, feeling protective about her sister, rejected by her beleaguered mother, and abandoned by her one strength, swimming, because state school kids don't receive support. The tenacity Campbell brought to bear in politics is matched here by his gripping inhabitation of his characters. Stunning."
---
Ben East, The Observer
"On the whole Campbell succeeds in allowing Hannah's family, friends and, later, psychiatrists and magistrates, to tell her story. Which is just as well, because though such an approach is to be applauded, it does accentuate Campbell's limitations as a novelist. The characters are never really distinct enough both in language and well-meaning intention: everyone just wants Hannah to stop drinking."
---
Buy the book
Amazon | Foyles | Hive | Waterstones