Literary Criticism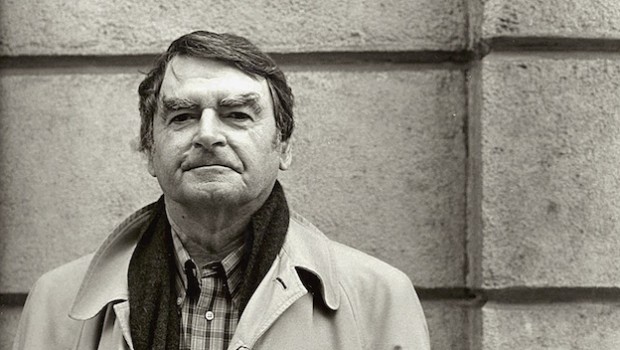 Published on February 18th, 2014
0
Lives in Writing: Essays by David Lodge
| Press reviews | Buy the book | Have your say |
Blurb: A collection of essays on writers and writing by the Booker-shortlisted novelist and critic.
Read more
Writing about real lives takes various forms, which overlap and may be combined with each other: biography, autobiography, biographical criticism, biographical fiction, memoir, confession, diary.
In these thoughtful and enlightening essays David Lodge considers some particularly interesting examples of life-writing, and contributes several of his own. The subjects include celebrated modern British writers such as Graham Greene, Kingsley Amis, Muriel Spark and Alan Bennett, and two major figures from the past, Anthony Trollope and H.G.Wells. Lodge examines connections between the style and the man in the diaries of the playwright Simon Gray and the cultural criticism of Terry Eagleton, and recalls how his own literary career was entwined with that of his friend Malcolm Bradbury.
All except one of the subjects (Princess Diana) are or were themselves professionally "in writing", making this collection a kind of casebook of the splendours and miseries of authorship. In a final essay Lodge describes the genesis and compositional method of his recent novel about H.G.Wells, A Man of Parts, and engages with the critical controversies that have been provoked by the increasing popularity of narrative and dramatic writing that combines fact and fiction.
Drawing on David Lodge's long experience as a novelist and critic, Lives in Writing is a fascinating study of the interface between life and literature.
(Harvill Secker, 2014)
---
DJ Taylor, The Independent 
"The intriguing aspect of this keenness on the life-art connection is that it goes against the doctrinal grain of so much of the world in which Lodge spent his professional life, as Professor of Modern English Literature at the University of Birmingham … Lodge's animating spark is his sedulousness, his ability to marshal the facts, pronounce a judgement and then subtly qualify it. Bright, epigrammatic banter is there none, but the ruminative approach has its advantages, especially when Lodge gets down to tracking some of the evasions practised by the great and good in their comments on public events"
---
Sam Leith, The Spectator 
"…there can be a sense, particularly when reviewing a review of a literary biography, that the original object of study might have made its excuses and quietly slipped out of the room. Nevertheless… The title of Lodge's collection gives it a loosely unifying theme: here's a critic and novelist writing about the interface between life and writing in different ways. Here are reviews of literary biographies; memoirs and biographical essays of writers; and memoirs of Lodge's own life in writing. For critics in general — and especially for critics of Lodge's generation, brought up under the austerities of the New Criticism — this has a pleasant flavour of intellectual truancy about it."
Read full review (£)
---
Sophie Elmhirst, Financial Times 
"…gradually you realise, as the essays accumulate, that you are reading a memoir. Lodge, too original a writer to set down a conventional autobiography, re­veals himself in fragments, an anecdote here, a recollection there. The collection, then, is a kind of trick: portraits of others disguising a book about himself (even Diana, when seen through this lens, makes sense). This is a hybrid work, well-suited to its hybrid author – rooted in fact but entranced by fiction."
---
Tim Martin, The Times 
"[A] wise and genial collection… Lodge doesn't savage his victims or rhapsodise about his enthusiasms, and such is the steady, sane progression of thought that the reader might be hard-pressed at times to link these pieces with the more robustly humorous prose of his fiction. But he has sharp eyes as a critic — one doesn't envy the biographer he catches writing a mangled phrase like "When Greene writes a letter to the press, it's a lightning rod for shoals of letters to be poured out in answer, swords drawn" — and his writing retains a consistent droll sparkle."
Read full review (£)
---
Theo Tait, 
The Sunday Times 
"Lodge is an exemplary book reviewer: drawing on a lifetime's experience as an academic and a novelist, he is generous but discriminating, lucid without sacrificing complexity… There are two oddities in this book. One is an impassioned article The Death of Diana, which stands out like — what? — a piece of standard-issue Dianaballs in a book of literary essays. ("In the last analysis it was not Diana, but ourselves, that we mourned for.") The other, rather endearing, feature is the repeated inclusion of the author's own slightly Pooterish and inconsequential experiences of various authors. Lodge has dinner with Gray, but the acoustics are bad and he can't hear much; he meets Spark, who is "deferential to my academic status, though apparently unaware that I also wrote novels". "
Read full review (£)
---
Claire Harman, London Evening Standard 
"Nothing's going to make a book of book reviews sexy (and there are a couple of duds: the essay on the death of Diana is ponderous and the one on writing his HG Wells "bio-fiction" dull) but Lodge's friendly intelligence makes every subject he chooses accessible. Perhaps it's not as either a novelist or a critic we should value him highest but as a teacher. Lodge makes you want to read more Spark, watch more John Boorman, celebrate the generosity of minds such as Frank Kermode's in words that could as well apply to himself: "He passed you the ball and left you some space to run with it yourself, and perhaps even score.""
---
Lucian Robinson, The Observer 
"The essays vary greatly in quality. The worst, a saccharine encomium to Diana, Princess of Wales, should have remained in Lodge's bottom drawer. But there is a judicious survey of Kingsley Amis's life in which Lodge's populism and his scholarship forcefully combine. His judgment that Amis's prose "puts truthfulness before elegance" is finely poised. The collection's most affecting piece is a tribute to Lodge's friend, the late diarist and playwright Simon Gray."
Buy the book
Amazon | Foyles | Hive | Waterstones