Biography & Memoir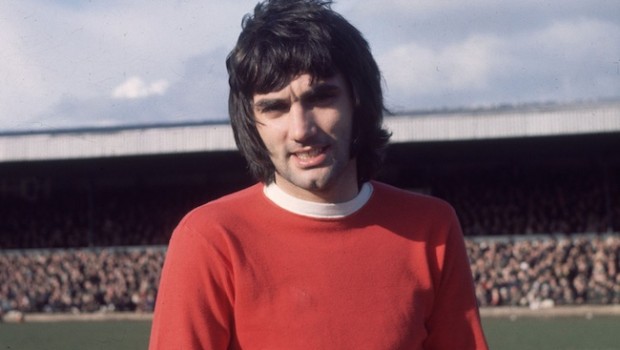 Published on September 24th, 2013
0
Immortal: The Approved Biography of George Best by Duncan Hamilton
| Press reviews | Buy the book | Have your say |
Blurb: George Best is considered the greatest footballer of our time. No other imposed himself so completely on to the romantic imagination. No other was so emblematic of the era during which he flourished. And no other will ever be as memorable as George Best.
Read more
On the field Best's skills were sublime and almost other-worldly. Off it, he had a magnetic appeal. He was treated like a pop icon and a pin-up; a fashion-model and a sex-symbol. Every man envied him and every woman adored him.
To mark the 50th anniversary of his debut for Manchester United, Duncan Hamilton examines Best's crowded life and premature death. But most importantly, Hamilton presents Best at his glorious peak – the precocious goals, the labyrinthine runs, the poise and balletic balance and the body swerves.
This is George Best: footballing immortal.
(Century, 2013)
---
John Harding, Daily Mail 
"What Duncan Hamilton's impressively researched, definitive new biography, published on the 50th anniversary of Best's United debut, captures is the artistry of the little Ulsterman. While arguments will always rage over who was the greatest footballer of all time, Pele, Maradona, Messi or Best, one thing is certain – none has had the grace of Best."
---
Iain Macintosh, Daily Mirror 
"Writing a book on George Best is like painting a bowl of fruit, or penning a song about love. It has been done so many times already that unless you can offer some new, exciting interpretation of the subject, it hardly seems worth the bother. In putting together Immortal: The Approved Biography of George Best, it must be said that author Duncan Hamilton has done little to redefine the genre. Instead, he has done everything he can with it as it is, he has pushed it, refined it, stretched it, lovingly touched up every corner of it until it is almost as perfect as it can be. In short, Hamilton has essentially won biography writing."
---
Simon Redfern, The Independent 
"…without glossing over or excusing the excesses Hamilton vividly captures the sheer suddenness, and unprecedented madness, of his fame, and explores the reasons for his slide into drink. This compulsively readable book will not be the last written about Best, but it may prove to be the most illuminating."
---
Matt Dickinson, The Times 
"I am not sure there are any fresh revelations, but that hardly seems to matter. Hamilton's ambition is to summon the era, and some of the most interesting passages are less about the player, more about the characters who tried to steer Best away from disaster. There is captivating detail about Mrs Fullaway, Best's surrogate mother in whose lodgings he transformed from spindly, homesick teenager to celebrity megastar with obsessed girls trying to break into his bedroom to slip under his duvet."
Read full review (£)
---
Duncan White, Telegraph 
"Accomplished … Hamilton does not disguise his subject's ugly slide. He cuts through the bar-room bragging about shagging and boozing to show Best's true alcoholic misery. It is to Hamilton's great credit that this is a book of warmth not sentimentality: he does not avert his gaze from the bloated, broken man Best became. While he does register Best's violence against women as "repellent and inexcusable", Hamilton is too generous in blaming the booze, claiming Best was not himself in these moments. That fails to make the link to the casual misogyny in the way Best spoke about and treated women (or, rather, "birds") even before he started drinking heavily."
---
Simon Kuper, Financial Times 
"[A] diligent, highly readable biography … Immortal strips away the myth to show the human Best. Hamilton is a guarantee of quality but not in this case of brilliance. Approved and helped by Best's sister Barbara, Hamilton catalogues the drinking, yet never quite gets inside the alcoholic's head."
---
Rod Liddle, The Sunday Times 
"This is an extremely charitable, occasionally airbrushed, "authorised" biography of Best … Hamilton tries hard to excuse Best his drunkenness, his apparent serial misogyny and his selfishness. But those qualities are every bit as real as his footballing brilliance. He was a supremely talented and very weak man."
Read full review (£)
---
Buy the book
Amazon | Foyles | Hive | Waterstones