Biography & Memoir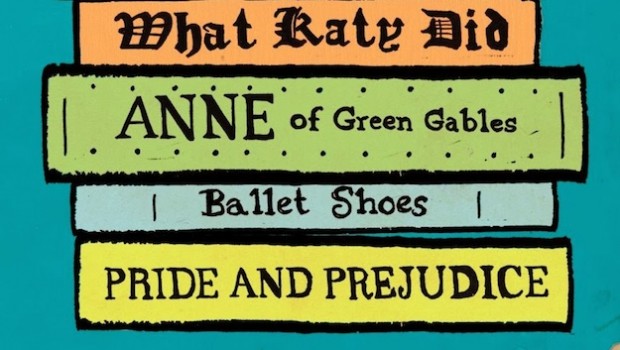 Published on January 11th, 2014
0
How to Be a Heroine… Or What I Have Learned from Reading Too Much by Samantha Ellis
| Press reviews | Buy the book | Have your say |
Blurb: On a pilgrimage to Wuthering Heights, Samantha Ellis found herself arguing with her best friend about which heroine was best: Jane Eyre or Cathy Earnshaw. She was all for wild, passionate Cathy; but her friend found Cathy silly, a snob, while courageous Jane makes her own way.
Read more
And that's when Samantha realised that all her life she'd been trying to be Cathy when she should have been trying to be Jane.
So she decided to look again at her heroines – the girls, women, books that had shaped her ideas of the world and how to live. Some of them stood up to the scrutiny (she will always love Lizzy Bennet); some of them most decidedly did not (turns out Katy Carr from What Katy Did isn't a carefree rebel, she's a drip). There were revelations (the real heroine of Gone with the Wind? It's Melanie), joyous reunions (Anne of Green Gables), poignant memories (Sylvia Plath) and tearful goodbyes (Lucy Honeychurch). And then there was Jilly Cooper…
How To Be A Heroine is Samantha's funny, touching, inspiring exploration of the role of heroines, and our favourite books, in all our lives – and how they change over time, for better or worse, just as we do.
(Chatto & Windus, 2014)
Frances Wilson, Literary Review 
"How to Be a Heroine is an honest, warm and readable book about the plots we follow in order to make sense of our lives, the selves we adopt as we grow up and the selves we shed – like 'old whore petticoats', as Sylvia Plath put it – as we grow out of them. At its heart is an exploration of the way women read: diving in with abandon, losing ourselves in words, collapsing into characters, only ever half returning to real life … Wise, courageous and endlessly generous, Ellis is something of a heroine herself."
---
Viv Groskop, The Observer 
"Effectively, this is a wonderful reading tour through one woman's intellectual self-development: a sort of Confessions of a Lady Bookworm. Ellis is charming, witty and self-effacing as she leads us through her experiments with trying on literary personalities for size … A fantastically inspirational memoir that makes you want to reread far too many books."
---
Daisy Goodwin, The Sunday Times 
"What is refreshing about this book is that although Ellis read English at Cambridge, the books she references come from airport shelves as well as the university library. "After three years of being force-fed literary theory…I craved trash." … Any woman (I can't imagine any man picking up this book) with a remotely bookish childhood will find great pleasure in How to Be a Heroine"
Read full review (£)
---
Johanna Thomas-Corr, London Evening Standard 
"It could so easily have been cute — but Ellis proves funny and thoughtful, alive both to the indulgence of reading (preferably in the bath, with a glass of wine) and to her own capacity for false enchantment. Her synopses are always lively and perceptive but she's at her best when she gets stuck in to interrogating her characters."
---
Eithne Farry, Daily Mail 
"Ellis is delightfully honest and warmly funny about where and how her life has gone wrong and right. By the end of this charming book, she has used female fictional characters to explore religion, love, marriage, sex, spinsterhood and work … Curiosity, courage and 'a willingness to investigate your own heart' are what's needed to be the heroine of your own life, as Samantha's inspiring memoir proves."
---
Claire Harman, 
The Guardian 
"[A] warm-spirited biblio-autobiography… in response to the doubts that her friend has sown, she decides that Wuthering Heights isn't about heroes and heroines anyway, but about "transcendent love, operatic love, excessive, abandoned love" that, moreover, "could only be written by someone who had never been in love". This marvellous insight made the book for me, although it seems to have caused the author further problems –the sudden discovery that her favourite novel was "a terrible template for actually conducting a love affair". I should say so."
---
Buy the book
Amazon | Foyles | Hive | Waterstones