Travel Writing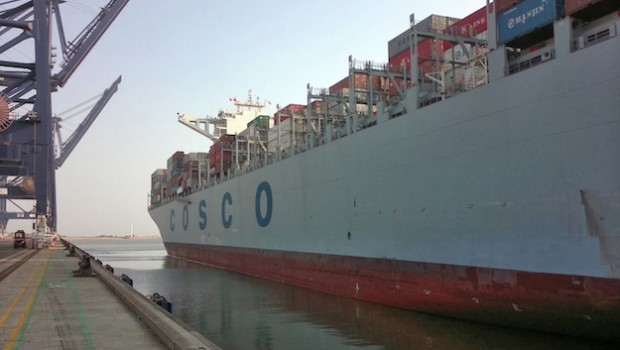 Published on January 16th, 2014
0
Down to the Sea in Ships: Of Ageless Oceans and Modern Men by Horatio Clare
| Press reviews | Buy the book | Have your say |
Blurb: For millennia, the seaways have carried our goods, cultures and ideas, the terrors of war and the bounties of peace – and they have never been busier than they are today. But though our normality depends on shipping, it is a world which passes largely unconsidered, unseen and unrecorded. Out of sight, in every lonely corner of every sea, through every night, every day, and every imaginable weather, tiny crews of seafarers work the giant ships which keep landed life afloat. These ordinary men (and they are mostly men) live extraordinary lives, subject to pressures we know – families, relationships, dreams and fears – and to dangers and difficulties we can only imagine, from hurricanes and pirates to years of confinement in hazardous, if not hellish, environments.
Read more
Horatio Clare joins two container ships, travelling in the company of their crews and captains. Together they experience unforgettable journeys: the first, from East to West (Felixstowe to Los Angeles, via Suez) is rich with Mediterranean history, torn with typhoon nights and gilded with an unearthly Pacific peace; the second northerly passage, from Antwerp to Montreal, reeks of diesel, wuthers with gales and goes to frozen regions of the North Atlantic, in deep winter, where the sea itself seems haunted.
In Clare's vibrant prose a modern industry does battle with implacable forces, as the ships cross seas of history and incident, while seafarers unfold the stories of their lives, telling their tales and yarns. A beautiful and terrifying portrait of the oceans and their human subjects, and a fascinating study of big business afloat, Down to the Sea in Ships is a moving tribute to those who live and work on the great waters, far from land.
(Chatto & Windus, 2014)
Philip Hoare, The Telegraph 
"Wonderful … Down to the Sea in Ships brilliantly reveals the lives of those tiny figures you might occasionally glimpse as these leviathanic ships pass by … Clare's writing is fluid, light and eminently readable, but perhaps his greatest asset is his empathy."
---
Philip Hoare, Times Higher Education 
"[A] stupendous and extraordinarily exciting book … What Clare demonstrates, even beyond his undoubted gifts as writer, is his basic humanity. I read his wonderful book with gratitude for his insight – but also with increased admiration for the men to whom we owe almost everything in our comfortable and secure lives."
---
Ian Critchley, The Sunday Times 
"Beautifully written … Clare's previous books have mixed memoir with nature writing (his first, Running for the Hills, about his childhood on a remote Welsh sheep farm, won a Somerset Maugham award), and he writes vividly here about the ocean, the storms encountered and the days of calm. But he is more interested in the people whose job it is to take these ships from port to port … [An] excellent book"
Read full review (£)
---
Marcus Berkmann, The Daily Mail 
"Horatio Clare's Christian name alone qualifies him to write about the sea, and he has fashioned something rather special here: part travel book, part anthropological study, part cultural history of seafaring. Rich and dense, full of old sea-dog stories, with barely a word wasted, it's a triumph of quiet artistry – introvert rather than extrovert, if you like."
---
Boyd Tonkin, The Independent 
"Clare delivers a lyrical, heartfelt but eye-opening chronicle of two long voyages at the diesel-driven heart of the invisible business that keeps us fed, housed, connected and entertained. His book makes a perfect sister vessel to the more panoramic reportage of Rose George's recent, and excellent, Deep Sea and Foreign Going … Both romantic and realistic, written from the heart but crafted with a seafarer's "passionate precision", his book will steer you into the new year on a course that may deepen your grasp both of that world, and of ourselves."
---
Jane Shilling, London Evening Standard 
"Clare has the two essential qualities of a good travel writer: a sharp observing eye and a generous spirit. And if his prose tends occasionally to the lush, having weathered storm, ice, choking fumes and scalding heat, he has earned the right to the odd purple passage."
---
Sara Wheeler, The Observer 
"His prose can be mannered, but he excels in descriptions of the oceans, sky and weather … Clare is an engaging narrator and an excellent travelling companion. The story that unfolds in these pages is seldom becalmed. Affection for the ships, the ocean and the sailors shines from every page."
---
Carl Wilkinson, Financial Times 
"It's an epic and lyrical adventure in which Clare naturally recalls Melville, Conrad, Masefield and Coleridge to evoke a way of life that is so entwined with, yet alien to, our own."
---
Buy the book
Amazon | Foyles | Hive | Waterstones