Biography & Memoir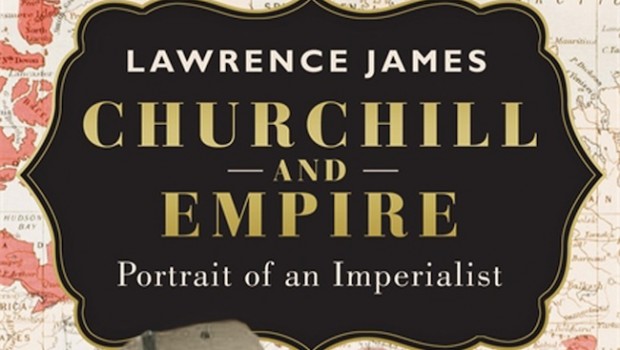 Published on July 24th, 2013
0
Churchill and Empire: Portrait of an Imperialist by Laurence James
| Press reviews | Buy the book | Have your say |
Blurb: One of our finest narrative historians, and journalist for the SUNDAY TIMES and LITERARY REVIEW, Lawrence James, has written a genuinely new biography of Winston Churchill, set within a fully detailed historical context, but solely focusing on his relationship with the British Empire. Read more
As a young army officer in the late 19th century, Churchill's first experience of the Empire was serving in conflicts in India, South Africa and the Sudan. His attitude towards the Empire at the time was the stereotypical Victorian paternalistic approach — a combination of feeling responsible and feeling superior. Conscious even then of his political career ahead, Churchill's natural benevolence towards the Empire was occasionally overruled for political reasons, and he found himself reluctantly supporting — or at least not publicly condemning – British atrocities.
As a politician he consistently relied on the Empire for support during crises, but was angered by any demands for nationalisation. He held what many would regard today as racist views, in that he felt that some nationalities were superior to others, but he didn't regard those positions as fixed. His (some might say obsequious) relationship with America reflected that view. America was a former colony where the natives had become worthy to rule themselves, but – he felt – still had that tie to Britain. Thus he overlooked the frequently expressed American view that the Empire was a hangover from a bygone era of colonisation, and reflected poorly on Britain's ability to conduct herself as a political power in the current world order.
This outmoded attitude was one of the reasons the British voters rejected him after a Second World War in which – it was universally felt – he had led the country brilliantly. His attitude remained Victorian in a world that was shaping up very differently. However, it would be a mistake to consider Churchill merely as an anachronistic soldier. He grasped the problems of the Cold War immediately, believing that immature nations prematurely given independence would be more likely to be sucked into the vortex of Communism. This view chimed with American foreign policy, and made the Americans rather more pragmatic about their demands for self-governance for Empire countries.
Lawrence James has written a fascinating portrait of an endlessly interesting statesman – and one that includes tantalising vignettes about his penchants for silk underwear and champagne.
(Weidenfeld & Nicolson)
---
Nick Rennison, The Sunday Times 
"Witty and erudite … Throughout the Second World War, [Churchill's] main strategic decisions were underpinned by his hopes and fears for the security and future of the empire. He ended by outliving the imperial ideals he cherished. James's book does an important job in emphasising how much they nonetheless meant to him."
Read full review (£)
---
Philip Hensher, The Spectator
"James has addressed this difficult and disappointing subject with tact and eloquence. The attention Churchill paid to the empire was, for so much of the time, fairly incidental, and much of the book has to be a discussion of foreign policy questions which had implications for the empire. He very sensibly avoids laying blame on the empire as a whole, remarking that 'the quantification of one bad deed against a good one achieves nothing', and that anyone can balance the Amritsar massacre against the establishment of a medical school at Agra. Still, you have to ask how well Churchill did in this area, and despite an unusual degree of first-hand experience of Africa and India, his record, in this scrupulously fair telling, is disappointing."
---
Nigel Jones, The Telegraph
"The book's best and bitterest pages are those in which James bluntly lambasts Churchill for being "hoodwinked" by anti-imperialist Roosevelt … Churchill's sentimental picture of the "special relationship", says James, was nonsense. In brutal reality that relationship was one of master and servant. It is high time that someone stripped out the guff about the Anglo-American alliance being a partnership of equals, and James performs the necessary demolition job admirably."
---
Buy the book
Amazon | Foyles | Hive | Waterstones
[AMAZONPRODUCT=B00CIVLZRG]