Art, Architecture & Photography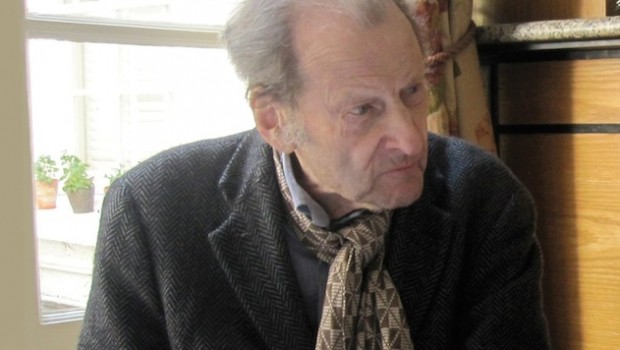 Published on October 2nd, 2013
0
Breakfast with Lucian: A Portrait of the Artist by Geordie Greig
| Press reviews | Buy the book | Have your say |
Blurb: For ten years Geordie Greig was among a very small group of friends who regularly met Lucian Freud for breakfast at Clarke's restaurant on Kensington Church Street. Over tea and the morning papers, Freud would recount stories of his past and discuss art. It was, in effect, Freud's private salon.
Read more
In this kaleidoscopic memoir, Greig remembers Freud's stories: of death threats; escaping from Nazi Germany; falling out with his brother Clement; loathing his mother; painting David Hockney; sleeping with horses; escaping the Krays; painting the Queen; his controversial role as a father; and why Velázquez was the greatest painter. It is revelatory about his art, his lovers, his children, his enemies and his love of gambling. Freud dared never to do dull, speaking candidly of dancing with Garbo as well as painting Kate Moss naked.
Those closest to him, after decades of silence and secrecy, have spoken frankly about what life was like living, loving or sitting for the greatest figurative portraitist of the twentieth century. Partly based on hours of taped conversations with the artist and his circle, and drawing on interviews with those who knew Freud intimately – including many girlfriends, models, dealers and bookmakers - Breakfast with Lucian is an intimate portrait of the artist as a young and old man. Illustrated with many unseen photographs of Freud, it is a uniquely fascinating, personal and authoritative account of one of the greatest British painters of this century and the last, and a profile of a man who makes everyone else's life seem less lived.
(Jonathan Cape, 2013)
Brian Sewell, London Evening Standard 
"…both tender biography and blunt revelation. In that it is the first to reveal the man and the essential symbiosis of heterosexual obsession — a fierce and careless compulsion — with the messy businesses of painting, it is the most important book yet written on Freud, worth all the self-seeking insidiously boastful memoirs and other pathetic efforts by critics and curators to explain him. At last, I understand."
---
Lynn Barber, The Sunday Times
"Breakfast with Lucian is not a complete biography but it will certainly make future biographers' tasks much easier. Martin Gayford's Man with a Blue Scarf (2010) — about posing for Freud — is better on the painting process, but Greig has penetrated deep into the labyrinth of Freud's private life. The result is a gripping page-turner about an endlessly fascinating and extraordinary man."
Read full review (£)
---
Richard Davenport-Hines, Literary Review
"Breakfast with Lucian bursts with unpleasant assumptions, unpleasant behaviour and unpleasant people – but it arouses an almost pornographic excitement. Freud's heroic vitality, his intelligence and glee, his love of badinage and limericks and vituperation, make it hard to stop talking about the book while reading it, and to stop thinking about it after finishing."
Read full review (£)
---
Alastair Sooke, The Telegraph
"If the book were to be judged on access alone, it would be deemed superb …. But there are several problems with this book, which, in my view, has suffered from the publisher's rush to get it into print … The cumulative impression is of slapdash editing or, worse, padding – as though brilliant material for a magazine profile has been stretched into a book. Moreover, there is a pervasive undertone of snobbery … For me, though, the strangest thing about Breakfast with Lucian is that it contains so little of substance about painting"
---
Michael Glover, The Independent
"…this is the kind of intimate and unpretty memoir that Freud would have utterly loathed, and which its prurient readers will delight to read … Alas, the book is not quite what Tom Wolfe, trumpeting its virtues on its jacket, tells us to expect. It is not a flawlessly crafted portrait. It tells us a lot about the mess and the mayhem and the horror of Freud's life, but it is not written especially well. And in spite of the fact that it may look rather glamorous, it is quite sloppily edited too – how can any self-respecting publisher overlook the fact that Damien Hirst's surname is not spelled Hurst? In fact, it reads like a stitching together of a collection of racy tabloid features."
---
Buy the book
Amazon | Foyles | Hive | Waterstones