Politics & Society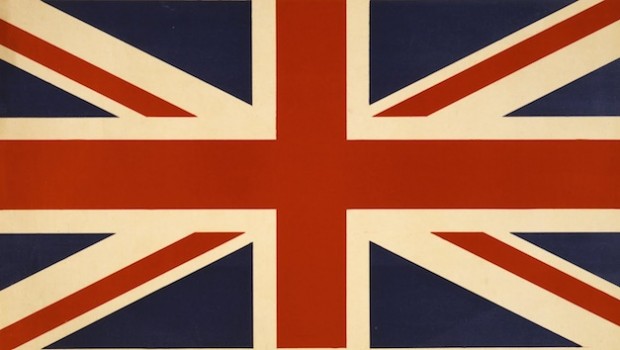 Published on January 12th, 2014
0
Acts of Union and Disunion by Linda Colley
| Press reviews | Buy the book | Have your say |
Blurb: The United Kingdom; Great Britain; the British Isles; the Home Nations: such a wealth of different names implies uncertainty and contention – and an ability to invent and adjust. In a year that sees a Scottish referendum on independence, Linda Colley analyses some of the forces that have unified Britain in the past.
Read more
She examines the mythology of Britishness, and how far – and why – it has faded. She discusses the Acts of Union with Wales, Scotland and Ireland, and their limitations, while scrutinizing England's own fractures. And she demonstrates how the UK has been shaped by movement: of British people to other countries and continents, and of people, ideas and influences arriving from elsewhere.
As acts of union and disunion again become increasingly relevant to our daily lives and politics, Colley considers how – if at all – the pieces might be put together anew, and what this might mean.
Based on a 15-part BBC Radio 4 series.
(Profile Books, 2014)
Colin Kidd, The Guardian 
"Colley is the author of the most influential book in this field, and one whose impact was felt in Downing Street. Britons: Forging the Nation 1707‑1837 (1992) explains how a century of intermittent warfare between Protestant Britain and an alien France – whether despotically Catholic, or, in the wake of the French revolution, irreligious – served to integrate the English and the Scots, with remarkable rapidity, as a new British nation. Colley extends this argument in Acts of Union; she believes that long periods of peace have gradually undermined the rationale for British unity … Notwithstanding this central theme, Colley's interpretation is far from deterministic."
---
Alex Massie, The Telegraph 
"This is a book that would benefit from being twice its actual length. That alone makes it unusual in a field cluttered with books that would benefit from ruthless pruning. Brevity has its uses, however. As well as pleasing the general reader, Acts of Union and Disunion would be an ideal present for a sixth former. Colley has chosen – or been given – the unfortunate subtitle What Has Held the UK Together – and What Is Dividing It? Unsurprisingly, perhaps, it is better on the former than on the latter. Indeed, Colley devotes relatively little space to contemporary divisions. The impact of Scottish independence – should it happen – on Welsh and Northern Irish conceptions of Britishness, for instance, is ignored."
---
Iain Finlayson, The Times 
"…a bald and bold, usefully succinct review of 400 years of the legislative acts, historical events and politics that predate but underpin the current state of the United Kingdom… Acutely, she points out that the corollary to Euroscepticism could be an "unfocused uncertainty at home", which, of course, is directly linked to the present uncertainty about devolution."
Read full review (£)
---
Yasmin Alibhai-Brown, The Independent 
"Challenging and upending histories is what Colley does best. However, when she affirms and justifies traditions, she loses spark and lustre, her unique edginess. Parts of the book read like a song for Edmund Burke's conservatism … And although there is some mention of black and Asian migrants through the ages, it feels like an afterthought. This is a great pity because people of colour have been players in the making of Britain from its inception … These criticisms aside, this is a lively and urgent little tract."
---
The Economist 
"Ms Colley, who has long studied the complexities of British national identities, purports to be neutral. Yet she is not, quite. For the prescriptions she offers are designed to maintain some kind of union. She calls for England to have its own parliament, for local governments to raise and collect more taxes and for Britain to have a written constitution."
---
Simon Jenkins, The Sunday Times 
"…all history should be so brisk and accessible… Colley's answers are as messy as the questions. She favours more vigorous British devolution, including to England, secured by a written constitution, but she does not write one. Nor does she study a rare success among unions, America."
Read full review (£)
---
Nick Cohen, The Observer
"Nowhere in her 15 essays did I find a glimmer of admiration for Britain's traditions of free speech, say, or trade union rights. Like so many on the middle-class liberal-left she can barely bring herself to say a good word about her country. Without realising what she is doing, she hands to the right all patriotic feeling, all notions that there are ideas and movements in our history that are worth defending … Remarkably for a historian trying to illuminate our constitutional crisis she has no interest in the enormous impact of the EU and European law."
---
David Robinson, The Scotsman
"…it's well worth getting her historical perspective on what kind of country Scots ought to aim at living in next. The fact that Scotland only takes up one out of her 15 short chapters means that we won't get too many answers… Colley notes a Scottish tendency to ignore such evidence of the interpenetrability of Scottish and British culture and complain of being colonised. This is nonsense. Scots were never colonised; indeed in many parts of the world they were the ones doing most of the colonising. "
---
Buy the book
Amazon | Foyles | Hive | Waterstones