Science & Nature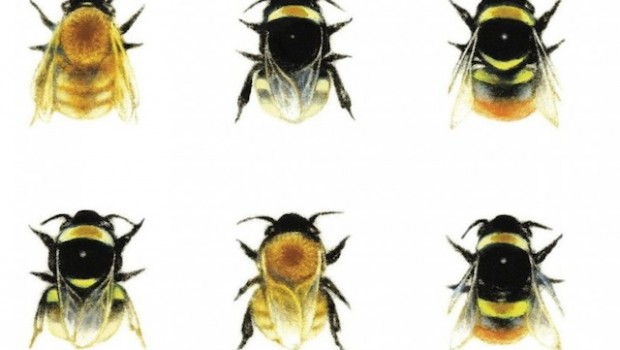 Published on April 1st, 2013
0
A Sting in the Tale by Dave Goulson
| Press reviews | Buy the book | Have your say |
Blurb:
Dave Goulson has always been obsessed with wildlife, from his childhood menagerie of exotic pets and dabbling in experimental taxidermy to his groundbreaking research into the mysterious ways of the bumblebee and his mission to protect our rarest bees.
Read more
Once commonly found in the marshes of Kent, the short-haired bumblebee now only exists in the wilds of New Zealand, the descendants of a few queen bees shipped over in the nineteenth century. Dave Goulson's passionate drive to reintroduce it to its native land is one of the highlights of a book that includes exclusive research into these curious creatures, history's relationship with the bumblebee and advice on how to protect it for all time.
One of the UK's most respected conservationists and the founder of the Bumblebee Conservation Trust, Goulson combines Gerald Durrell-esque tales of a child's growing passion for nature with a deep insight into the crucial importance of the bumblebee. He details the minutiae of life in their nests, sharing fascinating research into the effects intensive farming has had on our bee populations and on the potential dangers if we are to continue down this path.
(Jonathan Cape, 2013)
Hannah Rosefield, Literary Review 
"He makes a case for the bumblebee as both a crucial pollinator and a creature fascinating in its own right … Goulson is a professor of biology at the University of Sussex, but he knows how to sell the bumblebee to an amateur reader …  I found Goulson's brand of enthusiasm endearing (at one point he describes harmonic radar as a 'very cool and exciting way to watch … bees explore'), but I don't doubt that some readers will find it annoying."
---
Patrick Barkham, The Guardian 
"Enlightening … Goulson is good on the remarkable features of bumblebees, not least their body temperature. Flying bumblebees maintain a temperature of 35C, almost as warm as a human body – an astonishing characteristic given how much harder it is for a tiny being to keep warm … I would have liked more about bees in our culture, but Goulson has plenty of wondrous biological stories to tell, as well as the tale of his own struggle to return the short-haired bumblebee to Britain."
---
Mark Mason, The Spectator 
"This isn't one of those natural science books that simply tells you things — it admits how much we don't know. For instance how do bees find their way back to the hive over a distance which is the human equivalent of four trips to the moon? By recounting his wonder at the unsolved mysteries Goulson makes himself a likeable and trusted voice; his inner child is still there…"
---
Iain Finlayson, The Times 
"Goulson combines enthusiasm with academic authority, addressing the amateur beekeeper and professional apiarist in well-judged proportion."
Read full review (£)
---
Buy the book
Amazon | Foyles | Hive | Waterstones