Biography & Memoir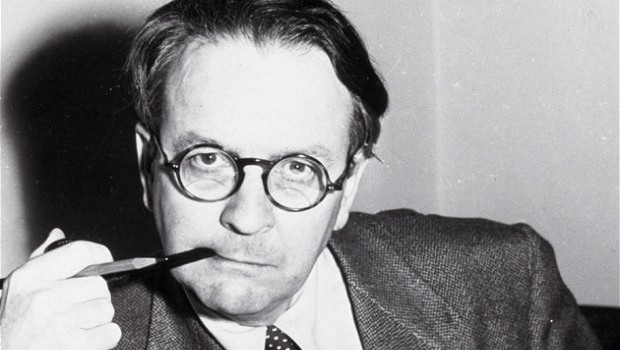 Published on February 3rd, 2013
0
A Mysterious Something in the Light: Raymond Chandler: A Life by Tom Williams
| Press reviews | Buy the book | Have your say |
Blurb: What we know of Raymond Chandler is shrouded in secrets and half-truths as deceptive as anything in his magisterial novel The Long Goodbye. Now, drawing on new interviews, previously unpublished letters and archives on both sides of the Atlantic, literary gumshoe Tom Williams casts light on this most mysterious of writers.
Read more
The Chandler revealed is a man troubled by loneliness and desertion from an early age – experiences that fuelled his writing as much as they scarred his life. Born in Chicago in 1888, his childhood was overshadowed by the cruel collapse of his parents' marriage and his father's alcohol-fuelled violence. After his mother fled America, Chandler was schooled in London, but felt constrained by the stuffy English class system, eventually returning to the land of his birth, where – in corruption-ridden Los Angeles – he met his one great love: Cissy Pascal, a married woman 18 years his senior.
It was only during middle age, after his own alcoholism wrecked a lucrative career as an oilman, that Chandler seriously turned to crime fiction, although his success was to prove bittersweet. An obsessive attitude towards his craft, unrealised literary ambitions and a suicidal turn after Cissy's death combined to prevent him from recapturing the verve of his earlier writing. But his legacy – the lonely, ambiguous world of Philip Marlowe – endures, compelling generation after generation of crime writers to go down mean streets.
In this long-awaited new biography, the most thorough and comprehensive yet written, Tom Williams shadows one of the twentieth century's true literary giants and considers how crime was raised to the level of art.
(Aurum Press, 2014)
"How Raymond Chandler was driven to madness by his love for an opium smoking nudist" | Mail Online
Marcel Berlins, The Times 
"Tom Williams is the third and best biographer of Chandler. Like the others, he has drawn heavily on the large body of letters written by his subject to a wide range of recipients. But Williams has unearthed even more correspondence, and has delved deeper into Chandler's life before Marlowe … Tom Williams's packed, insightful, entertaining biography will, I feel, be the last on Chandler."
Read full review (£)
---
John Carey, The Sunday Times 
"Outstanding … Williams writes sensitively about the Cissy relationship, and delves illuminatingly into the composition of Chandler's masterpieces, Farewell, My Lovely, The Little Sister and The Long Good-Bye. But he also commands a broader sweep, detailing the real-life criminal conspiracies and financial scams that lay behind Chandler's depiction of 1920s oil-boom Los Angles as a pit of corruption, controlled by underworld bosses and bent policemen."
---
Sam Leith, The Spectator 
"Absorbing … Williams calls his subject 'Ray', which I'm stuffy enough not to like (I felt the same about the biographer who called Robert Lowell 'Cal'), but it's a token of the welcome spirit of affection in which he writes. Here's a straightforward, largely well paced and sympathetic account of the life, marred by a slight weakness for banalities of the 'As he waved goodbye to England, he could not have known that in five years he would be back' type. Of Chandler, drunk, calling his wife, threatening suicide, Williams tells us: 'It must have been awful for her.' Really? There's so much here that's interesting and poignant, though, you can forgive the gaucheness."
Read full review (£)
---
Stuart Kelly, Scotland on Sunday 
"Precise, kindly and necessary … When Chandler's wife died, he was in the Greatest Wrong Place. His alcoholism became flamboyant. His prose withered. His uprightness crumbled, and led to fanciful claims of sexual bravado. All of this has led other writers to diagnose Chandler as a repressed homosexual, and Williams is right, and decent, to treat such claims with a healthy smidgeon of scepticism. I far prefer his conclusion, which is neatly tied to Chandler's own letters: this was a lonely, lonely man. He thought he was a failure and set out to create the conditions in which that insight might become true."
---
Michael Dirda, The TLS 
"Williams's biography is at its best in its full account of Chandler in the 1950s, up to his death in 1959. But his chapters about the writer's childhood are slow-moving, padded with unneeded information (a short history of Chicago, a footnote explaining the myth of Procrustes), and frequently speculative ("would have" is a favourite construction). There is a good deal of tentative psychologizing, slightly shrill outrage over Chandler's perceived racism, and an occasional tendency to bathos: "Cissy was dead, and Ray, who had loved her indescribably, was now truly alone"."
---
Christopher Bray, Financial Times 
""I guess maybe there are two kinds of writers," Chandler once said. "Writers who write stories and writers who write writing." … Tom Williams isn't a writer who writes writing. "The plan he had outlined in 1939 had not unfolded as planned … " How many seconds with a thesaurus would it take to lose that ugly repetition? Alas, Williams isn't any more of a storyteller — at least in the sense that he has little to add to the tale told in Frank MacShane's The Life of Raymond Chandler (1976) and retold once already in Tom Hiney's Raymond Chandler (1997). Williams claims to have unearthed more detail on Chandler's early life, but the use he makes of it ceases being perfunctory only in order to be perverse."
---
Buy the book
Amazon | Foyles | Hive | Waterstones